Apple All Set to Launch iPhone 6
Last edited on 30/07/2014
Revealing the earnings of 2nd quarter on July 22, Apple Inc. reported that it sold near around 35.2 million iPhones, which depicts a 13%increase in the sale of the premium smartphone from last year. Imagine the success of iPhone 5S even after one year of its launch.
Apple has constantly boosted up its revenue in the last few quarters and stood tall on all the predictions of the Wall Street. Thanks to iPhone 5S and the new introduced innovative features! Now, September is knocking the door and Apple is all set to bang the smartphone market with its brand new iPhone 6! With a host of all new never seen features, Apple is expected to "set the market on fire" with "unbelievably massive" sales of. With the increased sales, iPhone app development is going to reach new heights.
September is here and literary everyone is expecting a new iPhone. You might have gone through a lot of rumors and leaks revealing the images and features of the next iteration of iPhone. It is rumored that iPhone 6 is going to feature two different screen-sizes- 4.7" and 5.5". People just had one complaint with Apple, i.e, about the smaller display. Apple is going to fulfill this wish also. Cheers! Now, with the bigger screen, iPhone app developers are going to have more privileges.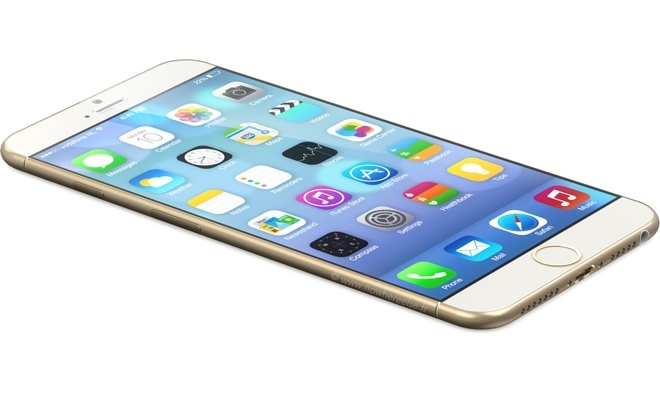 Apple doesn't want to disturb its iPad market
From the last one year or so, the demand of smartphones with larger screen has increased exponentially. In many countries, smartphones serve the purpose of both phone as well as tablets. But Apple never seemed to care about these things. Ofcourse, it increased the display from 3.5" to 4" in iPhone 5. But again, in spite of so many expectations, Apple didn't make any changes in iPhone 5S or 5C. What is the reason behind this?
The answer is quite simple- it doesn't want to disturb its iPad market! Yes!!
Apple has a dominant market of iPad in and around the US, with more than 80% share in various industries like education and healthcare. There are a lot of iPhone app development companies and developers who are entirely into iPad app development and making good money and market for Apple Inc. Now, if it comes up with a smartphone with larger screen, its iPad market is probably going to get hampered. With both the iPad and iPhone providing the same features, people will always prefer a phone over a tab. This is why Apple is just avoiding this question of larger display so that its iPad market doesn't get affected.
With the rumors puking a lot of information about the features of the next iteration of iPhone, it is also heard that Apple has invested a record $21 billion to the third-party component and equipment manufacturers. What would you say about this now? Apple is all geared up with an army to overtake the smartphone market, again!
It is also known that all these commitments are pre-payments, as these are heavy amounts and they have to import and assemble the original components and equipment. It is rumored that Apple is going to invest some $15.4 billion in such commitments.
The $21 billion total, then, is an indication of Apple's own build forecasts for the coming quarters, and thus its expectations for sales. The $21 billion is 46% higher than the same period the year before, a quarter prior to the launch of the iPhone 5S and 5C. The $15.4 billion in manufacturing/component commitments is 18.5% higher than that line in the second quarter of 2013.
Analysts indicate that a total of $21 billion has to be invested in total, which is definitely an indication of Apple's upcoming ambitious project. This $21 billion is 46% higher than last year's investments. When it comes to the investments in the manufacturing, Apple has invested nearly 18.5% higher than the second quarter of 2013. Apple is not going to leave any stone unturned to make the most out of this huge investment when it comes to sales.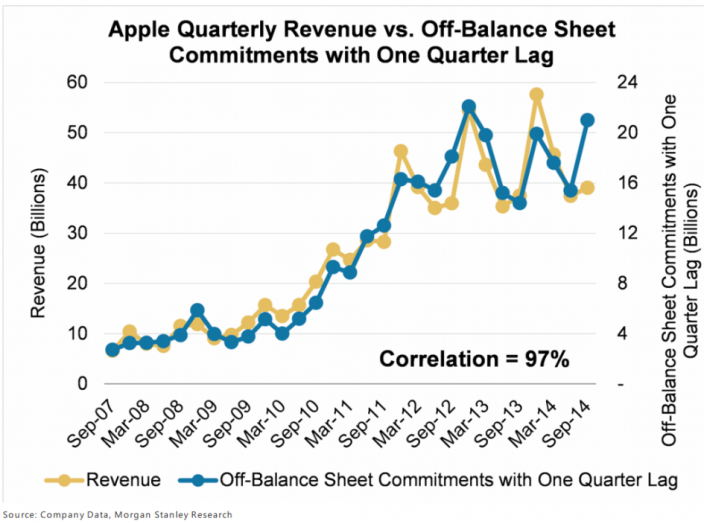 Some analysts agree that the numbers are huge this time, but at the same time, they suggest Apple lovers not to read too much data. It might also happen that Apple launches only one smartphone this year. Or with we go with the current market scenario where wearable technology is gaining a lot of heat, Apple might also plan to launch a smartphone and a compatible wearable. Whatever it might be, the iPhone app development companies are all set to take the challenges as a new opportunity to do something innovative and the users, as usual, are more than happy with Apple Inc.