Much Awaited Pokémon Go in India in partnership with Reliance Jio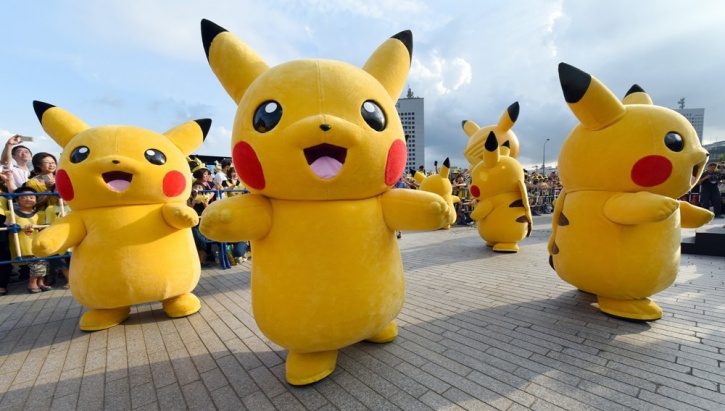 Pokemon Go, a successful and a hit venture of Niantic Company is now finally available for Indian users. One can download it through the Google Play and App Store in India. The game which has already been a hit in just months of its launch has made people crazy worldwide.
John Hanke, CEO and Founder of Niantic have joined hands with Reliance Jio to make Pokemon Go available officially for Indians. People situated in India, Pakistan, Bhutan, Nepal, Bangladesh and Sri Lanka can easily download the game from now on.
The game which was released on July 2016 is an augmented reality based game which requires GPS enabled features to find out Pokemon locations and collect them. The phone camera is used to identify and collect these characters. Pokemons are the gaming avatar which needs to be collected at the locations nearby you. These can then also be trained for battles in "Gyms".
The game which has been downloaded for around 500 million times since its launch and has been a source of large revenues in such a short span of time and is further expected to earn huge business through its outbreak in India. However, Indians have already been playing this game earlier through installing it from third party website and by using proxy app stores but its official launch will attract the whole new wave of users while encouraging the old ones to continue.
Reliance Jio motive behind this partnership with Niantic is to attract the game lovers especially the teenagers and adults to use Jio services. The benefit which is being offered is no data charges till March 2017 for playing the game as well as exclusive access to Pokemon Go channel on Jio chatting platform to share game experiences, collaborate on pokemon hunts or to conduct contests.
To celebrate big, many of the Reliance Digital stores in India will appear as Pokestops or Gyms. The game is available to be downloaded from Google Play and Apple's App store. The craze of gamers are just not limited to Pokemon Go, there are many such examples such as Candy Crush Saga, Fruit Ninja, Subway Surfers, Angry Birds etc. which has made its place on the mobiles of majority of people and are making them crazy.
With growing importance of Mobile Marketing, Mobile Gaming Industry is benefitting a lot. Advertising and Marketing provides a golden opportunity for the entrepreneurs to explore the arena of Mobile games Development and Mobile Games Marketing.
Looking at the opportunities this Industry provides, it's considered to be a good time for game publishers and developers to invest in Mobile games. Free games are more favourite among masses but the priced games are also able to create a niche and a loyal customer base provided they deliver excellent quality and amazing feel.
So, it is a joint effort of Mobile Games Developers and Advertisers to reap the benefits of the Mobile game marketing efforts and play big while others play through their gaming apps.