Smartphones- Pocket Supercomputers for Everyone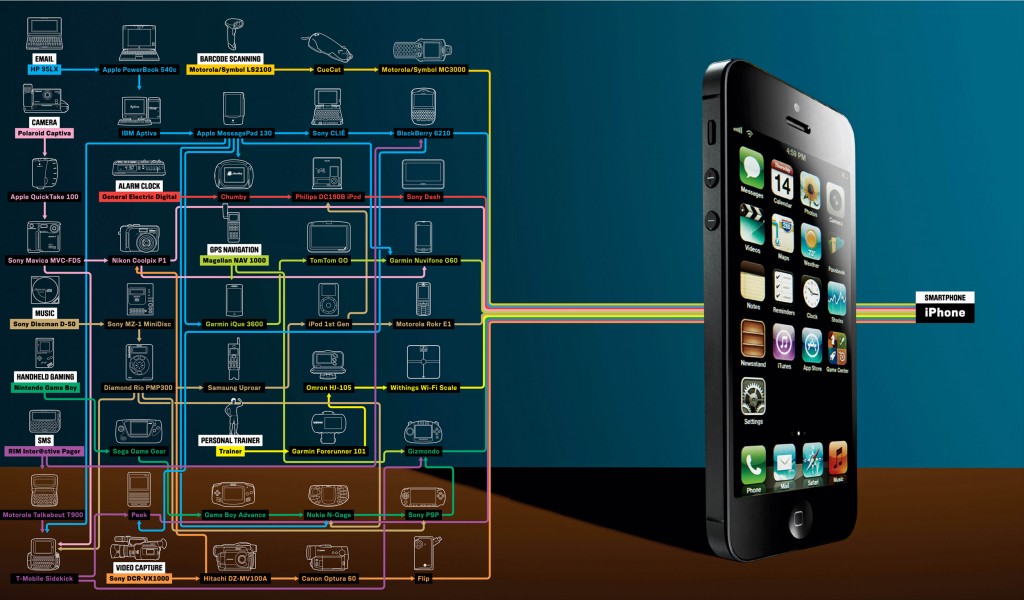 Centuries ago, owning a computer was only the right of big companies and governments. They brought a technological revolution which changed the way humans and machines work. Thereafter, some of the great companies like Microsoft and Apple customized the supercomputers to be used for individual purposes. It was a luxury to have at home and only few could afford it.
With further technological advancements, which saw several leaps and bounds, there comes the time when the World was witnessing the Personal Computing Revolution. With continued Research and Development efforts, scientists and engineers were able to shrink the components of computers mainly the processing chips and there has been a steady increase in computing power over the years.
Smartphones- New Definition for Supercomputers
Over the last decades, the heavy computer boxes has taken the form of laptops, mobile phones, tablets and other such hybrid devices. Laptops are taking the place of desktop, Apple's iPad has been famous among all the generations and Smartphones has been a game changer with all the capabilities of the Computers. Even they are more tech savvy and have a large computing power.
The world is going Mobile, and it's just not a phenomenon. About 2 billion smartphones is used in the World now which is expected to reach 6 billion by year 2020. One can just imagine about the computational capacity these smartphones can provide altogether. Moreover, people are getting addicted to use their mobile for everything, to call, to chat, to socialize, to work and to order anything.
As big chunks of data is generated every single second referred as Big Data, it becomes increasingly important to analyze the data and get insights from the generated information. So, every company is looking to get information from the gathered data.
Processing power is the ability to manipulate data and an increase in this can make data analysis more efficient and impactful. To give an idea of the huge processing power of the smartphones that we use daily, about 1 million such smartphones match the processing power of just 30 supercomputers. Isn't it amazing! There has been mines of processing power which is untapped now and with years to come, the ways will be found out as on how to use it.
With the advent of low cost smartphones and affordable data tariff the digital world is in everyone's reach. The large audience is getting there. And now they are shaping themselves into potential customers. So how can businesses be not present there?
For all the organisations, digital space is going to be the next market to cater customers and soon it will turn into battle field. Sooner one realise the better it will be in the long run.
Mobile Application Development Companies provide one stop destination for all digital based solutions. It helps to break the clutter and stand out by designing unique software for Android, iOS and other platforms and have a unique presence with amazing service thus providing the integrated solutions for a seamless experience of customers.