Smartwatch and Mobile App Development
Last edited on 01/09/2014
September 9 is here! Are you ready for some really cool gadgets that you can wear on your body, that too from Apple?
Ever since its inception, the wearable technology has seen a dramatic change in the overall concept. Nobody had ever thought that the future of wearable is so bright and it could collaborate with mobile app development industry so well.
Today, the wearable technology has become an undeniable trend and many big players like Apple, Google and Samsung are taking the market like a storm to satisfy customers growing crave and growing awareness for these fascinating products. Realizing its true potential, people have started hiring mobile app development companies to come up with some of the most incredible apps available at the marketplace.
Samsung Gear S
Samsung has done it again! Just six months before, it announced its second-generation smartwatch, it launched its first Android Wear. And now, the company is all set to launch its all new wrist wearable- Gear S.
A Smartphone-Independent Smartwatch
Now, users won't have to stay connected or threaded with their smartphones all the time. Your smartwatch is free from all these glitches. In addition to this, the phone doesn't feature Wi-Fi and Bluetooth connectivity options. But you will still have an option of getting paired with your smartphone for some time or all the time. You can use your smartwatch independently and when you need to make calls, just thread it with your smartphone.
The Innovative 3G Support
This time, the wrist watch has got an extra twist- it is going to introduce built-in 3G connectivity. Oh yes, the new Samsung Gear S has the ability to connect to both 2G and 3G networks, that too, without any use of smartphone. Isn't amazing?
The Gear S has portrays a fairly large 2-inch SuperAMOLED screen with 360 x 480 resolution. The curved screen (which makes it look similar to the Samsung Gear Fit) makes it look little sleeker. Like most of the smartwatches available in the market, the screen is rectangular.
The new Samsung Gear S will be powered by a dual-core 1GHz design (the manufacturer is unknown yet). It will feature a 512MB of RAM and a 4GB of internal memory.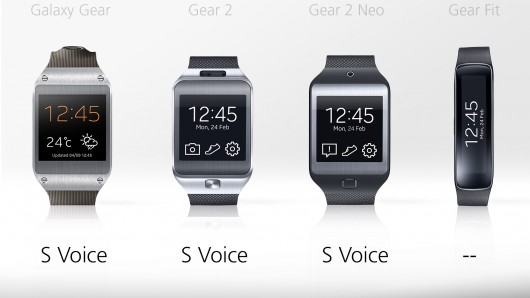 Motorola Moto 360  (The innovative Optical Heart Rate Sensor)
Here comes Motorola's Moto 360- the first round-dial Android wearable smart watch. We could see some of the most-awaited features of that you can expect on your wrist. For the first time in the history of wearable technology, a smartwatch is going to feature an "Optical Heart Rate Sensor". It will be protected by Sapphire Glass, which is expected to be four times tougher as compared to the Gorilla Glass.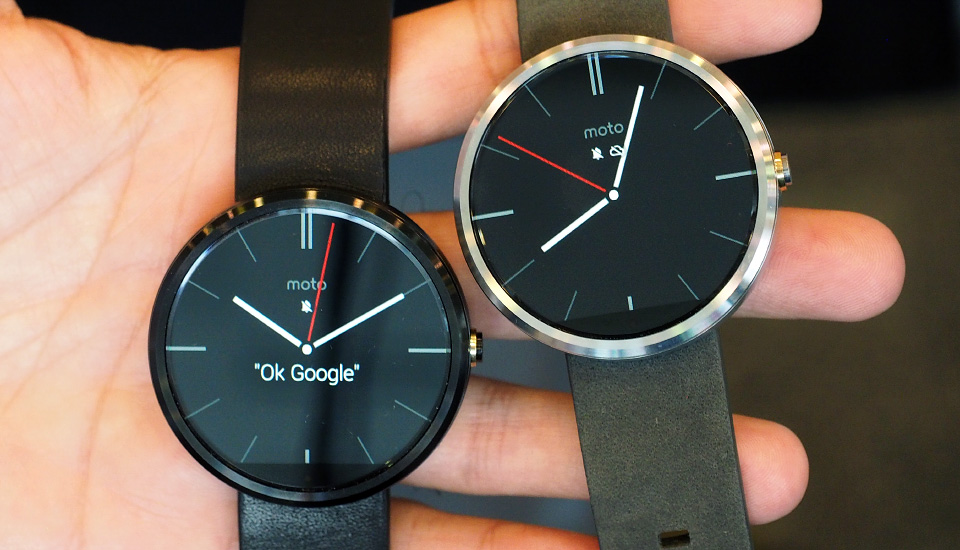 No Micro-USB Charging
More space for the mobile app development companies to experiment on the wearable devices- new charging option. Come on! You will have to admit it that Moto 360 is a Google product and is expected to portray something special that has been never seen before. The device is expected to introduce WIRELESS charging via Magnetic Qi induction charging.
Google's Nexus 4 and 5 have already been updated with Wireless charging and now the newly introduced Nexus 7 tablet is running on the same concept. The Moto 360 is also expected to follow the same path and feature magnetic Qi wireless charging. It makes things easier for you- it will sit on a nightstand as soon as you go to your bed and will get charged.
Greater Compatibility
If you are a mobile app developer and are looking forward to try your hands in wearable technology, we have good news for you – greater compatibility of Moto 360. Motorola has confirmed that unlike Samsung Gear 2 and Gearfit, it won't limit its compatibility with Moto G and Moto X.
Apple iWatch  (And September 9 is here!)
Here comes the champ- Apple iWatch. For the first time, Apple will be trying to its hands in wearable technology. And when we are talking about a product from Apple, it has to something out of league. As you can see in the pictures, it is supposed to be of the shape of Nike bands. Apple and Nike have collaborated for this grand mission.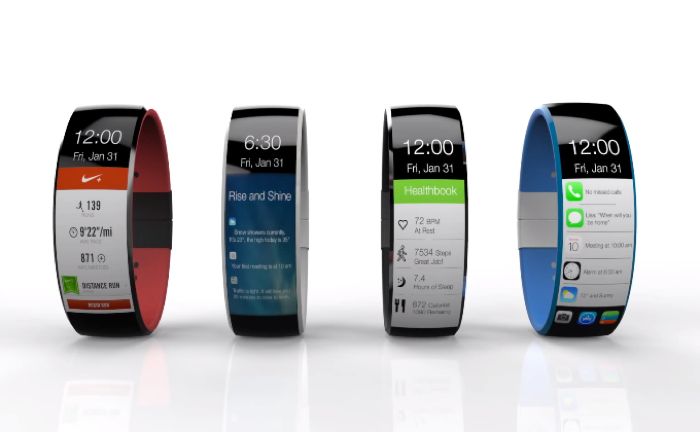 Independent Media Device
The new iWatch is expected to have a touchscreen display and can also work as an independent media device. What if I say that the media device is expected to work like an old Nano? Oh yes! Just imagine an iPod Nano is embedded into your wrist watch! Cool, isn't it?
Sensors and Gestures
To add up more, the patent filed for the wearable said that it will host a lot of sensors including a lot of health and fitness tracking functionalities and accelerometers. The iWatch is also expected to offer a selection of wrist gesture which allows you to flick and twist your wrist to perform different actions. Thus, you will be able to extend your smartwatch control beyond the average touchscreen commands.
As a leading mobile application development company India, ENuke expect a lot more from the potential wearable technology. Of course, the possibilities with what you wear on your body and infinite. All we have to do is to sit back and enjoy the ride!
Releated-:  10 Best products you will lure for