SEO Strategies for Experts and Beginners
I often come across blogs and articles puking a lot of junk about SEO strategies. Being the Online Marketing Executive in a leading SEO services company, I thought I knew something the perfect SEO practices and hence penned down some of my thoughts and experiences in SEO. Everyone wants their business on first page of Google, isn't it? Here, I am surprised when some companies give some cheesy lines like get your rank in first positing in three months or get the 500 back links in one 10 days. The person having at least a little knowledge about SEO would simply laugh on these statements and would walk away. It is strongly recommended not to pay much heed on these advertisements.
Here I am telling you all my experiences work now days what is going on in the market and what should you done in the coming days for doing the best results in SEO industry. I am talking about present and future as well. You know as well, everybody nowadays says content is king and make a natural links. How do you recognize those natural links?
Here now I am going to explain all the best on-page and off-page techniques which are in present as well in future.
On Page Activities
Title says it all -: Do remember, title plays very important role for your business ranking. Make a suitable title for your business. Your title should not be stuffed with the keywords. It presents your business in a natural way. For an example if your business is online delivery of milk then do not use like online delivery milk, milk delivery online, online milk. Tell me one thing here what you got message from this title every word is same for Google. Use something like online milk delivery, best pure milk in Delhi. What I mean to say is your title should make some sense rather than keyword stuffing.

Meta Description puts weight in your ranking:
Make a description in a very efficient manner that seems too meaningful. One of the best practices is to keep your keyword in first and second place. Let it be short and as per Google rules.
Content is the king: Content is really king. But nowadays many SEOs doing it in a wrong way. While writing content, they are often confused with two main areas- Quality and Keywords. I will say here do not think about the keyword while writing your article and blog. Do use the main keyword in your article title but do not focus on keywords in article body.  If keywords are coming naturally more, than do not panic, you will be not panelized by Google. If one product name is coming again and again do not panic, it's quite natural. I will not describe here your many more on page factors because you know all well like h1 tag, image optimization, robots.txt, sitemap.xml etc. If you want more I would appreciate you in comments!!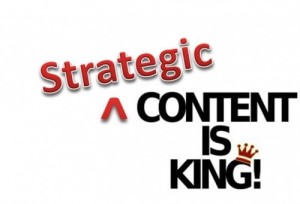 NOTE- Write for users not Google most people says this but do not go with this. Some bloggers create a blog using editing another page with same information, they do not use own mind what the people searching. Make a point in your mind- Are we helping to the people? What the people want nowadays?  If we do not do this and we are only editing other blog then it would not help any more for your business.
Interlinking matters a lot: Do not forget to link related pages in your website. It would be very best idea to increase the link juice for your website and it is also very useful for the users, because you are doing all the things for the users so make a simple and easy to navigate your website.
Off-page activities which are in full swing Now a Days

You know all the way of Google is doing good things according to me. It may be not according to you, but I really appreciate Google work. Some best techniques which are capable to rank well for your business.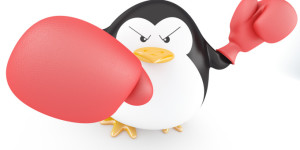 Guest Blogging -: Guest blogging is best technique if you do its best way, but when you do not properly it may hurt you as well.  I appreciate guest blogging more than article submission. Find guest blogger on your niche only for boost your ranking otherwise ready to be penalized.  I will give high priority to this technique among all off page techniques.
Article Submission -: Use web2.0 website for article and blogs submission, Google weight to the web 2.0 websites link like Squido, Hubpages and many more. Article directory does not give more relevance now a days but Ezinearticles directory still very efficient. It gives more traffic as well more link weight.
Blog Posting -: This is a very good idea to create your own blog for your website and update it regularly, when google find the new and fresh content it would be more beneficial for your site. Never forget to put the more appropriate social signals to your blog and remember that you create your blog for helping the people not for ranking purpose, I am quite sure about that as well you will help more the people than people return your website. Google rewards you this way as well.
Make relevant communities: Make your community on Linkedin, Google+ and Facebook also and sort out the problems of the users and ask the questions as well. By doing this, you will reach your destination one day.
Press Release-: You can use press release for generating traffic and also back-linking toward to your site. It does not mean that by press release you will find your keyword ranking in good position.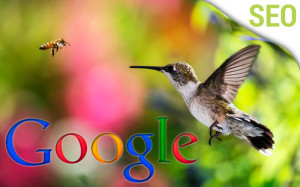 Share your Content -: If you written the best content but it's not reached by relevant users, your all efforts are in vein. So it is very important to share your content to the social networking sites like Digg, Reddit, Myspace, Pinterest, Tumblr, Delicious and many more social bookmarking sites. Make good presentations and share them on Slideshare and other relevant sites. Youtube provides another interesting platform to share your video in the market and reach out your customers.
Conclusion: As far as my experience is concerned, do not trust on what people say? Rather, take the help of Webmasters and involve yourself in the webmaster community. Please do not over optimize your website. It will hurt your website. Try to keep your customers on the first place.
Hope you liked the whole write-up. Do tell me your reviews in the comments section. Additionally, if you have any queries regarding SEO, SMO and SMM, do tell us. We will be happy to help you out.