Virtual Assistants for Voice Recognition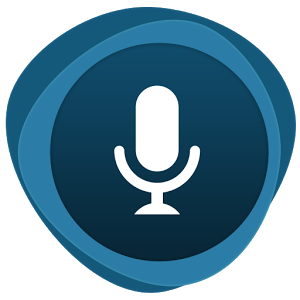 2017 is going to be the year when Virtual Assistants will get real everywhere and will have a tough fight among each other. The spark can be seen from now as Alexa of Amazon, Cortona of Microsoft and Google Assistant are prepared to get into a war as they look out for partnerships and development to take on Apple's Siri.
They may remove the need of specific personalized devices like an iphone, Google Home Speaker, Amazon Echo etc to interact with the other apps and services as their AI assistants are getting smarter and better to talk by popping up on hardware of other companies.
The Virtual Assistants for Voice recognition have a limited freedom to work. For example- Siri, it can collect information from only a handful number of apps and is cut off from others. Google Assistant too cannot interact with third party apps ans services directly. So, there has been advancements to this technology in order to make them better at connecting with other apps.
Cortona is now able to connect with some of the windows apps and follow their voice commands. Amazon has made it possible for developers to program their own voice commands whereas Siri and Google Assistant also made them available to third party apps and developers.
Obviously, one of the reason behind the efforts is to gain the market share but in the bigger picture, they want to create a widespread support system for AI ecosystem which can be supported by every device in order to ensure that their virtual assistants always stay relevant.
Siri, Alexa Cortona and Google Assistant
The four pioneers of the Voice Recognition systems are Amazon' Alexa, Mirosoft's Cortona, Apple's Siri and Google Assistant. Lets have a look at them one by one.
Apple's Siri supports calling (audio and video), messaging, booking rides, making payments, playing music and photo search. Apart from this, it also voice controls home devices which falls into the category of HomeKit ecosystem. The lock maker Yale has recently launched their home kit module through which the owners can directly control the smart locks with Siri.Alexa from Amazon
Moving on similar lines, Amazon's Alexa also has a system to control smart home devices but they also give developers the freedom to customize a bit as per their requirements. But still, Users are required to type syntax which are highly specified.
Whirlpool Appliances are also enabled to be voice controlled through Alexa enabled devices. So, get set ready to operate your microwave or washing machines with your voice. A device will be required to do so, called as Amazon Echo, EchoDot or Fire TV which will support the technology by listening up the commands.
Microsoft's Cortona already working with third party apps, new system for devices which doesn't run on Windows is going to be launched soon. It is also planning to offer users some more additional required information in middle of conversations, which is unique to Cortona.
Google is also all set to come up with its new initiative, Android Things, which is a mix of both software tools and development hardware along with the components and certifications. There is a compatibility of Google Weave Communications with Android Things devices that makes it easy to have Google Assistant to provide voice support function to the products.
So, as said, 2017 will see a high growth in products and services working on Voice Recognition software. Voice Recognition Mobile App Development will be the technology the enterprises will be looking for to make things faster, provide more comfortable experience to users and integration of voice and dictation commands with the products.