Wearables- The future of Healthcare IT Solutions
Last edited on 22/07/2014
The wearable technology market is expected to exceed $2.9 billion till 2016, accounting for atleast half of the wearable HEALTHCARE market.
-IMS Research
The healthcare industry is experiencing dramatic and exponential changes, cut-throat competition and increasingly data-driven complex regulation. The advent of smartphones or mobile apps has shaped the healthcare industry in a more sophisticated manner. It started a new era in the field of healthcare app development and the world of mobile apps experienced a never imagined scenario of progress. This exponential boom encouraged a lot of product development companies to jump into the world of wearable technology and today, we are going to show you some of the most fantabulous wearable products that are available or going to be available in the market in the coming times-
7. The Gloves that will change the way you enjoy Music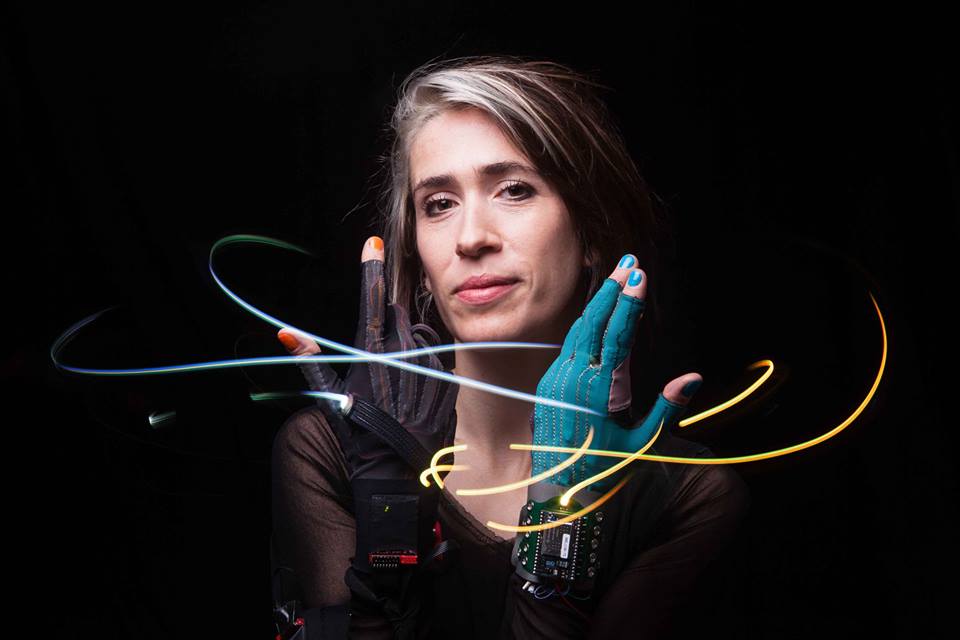 And they have changed the ways of how you enjoy music! Imogen Heap, the famous English Singer and composer recently launched one of the very first music wearable devices. A glove, named as Mi.Mu, is supposed to change the way you enjoy and make music.
"This is just the starting. We are going to introduce more wearable products that are going to change everything when it comes to how you enjoy music!" said Imogen, who has already showcased the product at a lot of places like Wired, TED and UK Arts and Humanities Research Council.
6. Smart Clothing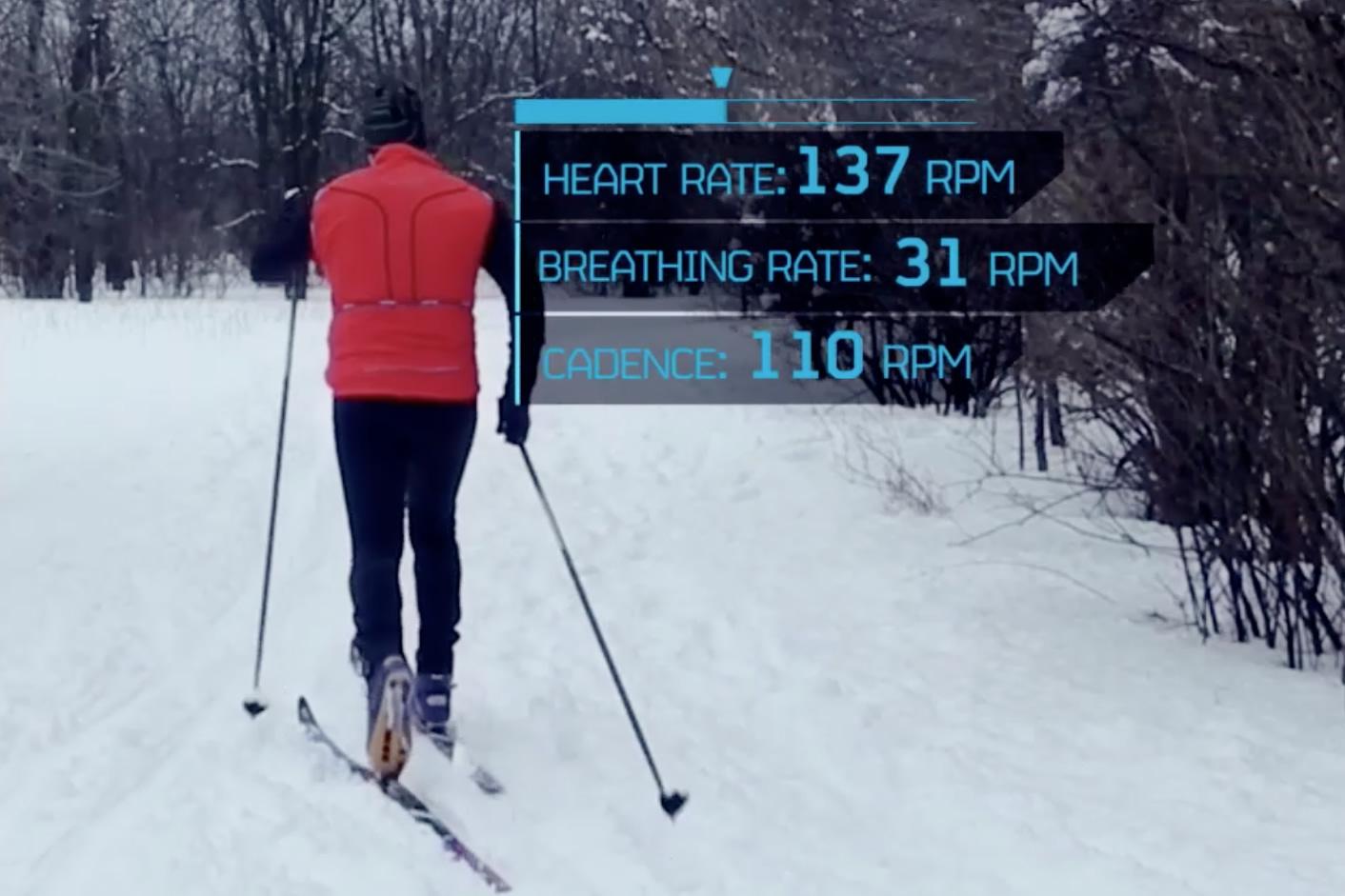 What if I say my t-shirt gets connected to the Internet? Crazy!
Yes, a smart t-shirt created by the Canadian company OMsignal, can now track your exercise, tell you to take breath and make you feel relaxed when you are stressed! Isn't it amazing?
Wait, there is more to come! There are smart sleeves available that measure your skin temperature, heart rate and repiration rate.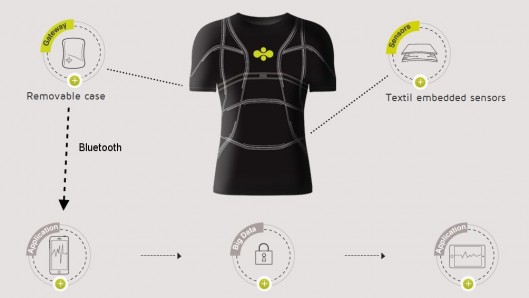 Further, these garments can customized to measure skin moisture some other electrophysiological signals such as EKG, EEG and EMG. In addition to this, you will get specialized "smart" jackets and vests which showcase similar kinds of features.
05. Sign Language Ring that Translates Finger Movements into Spoken Words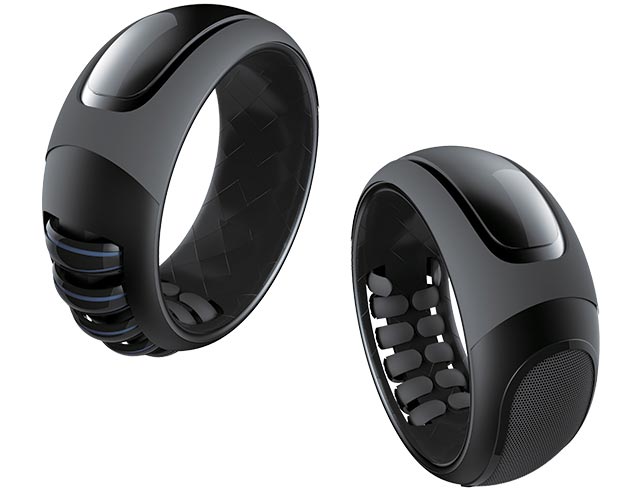 The wearable technology is has seriously ignited new hopes in for the physically challenged people. Some of the Asian University designers have conceptualized a Sign Language Ring, a set of rings and bracelets that are going to help the hearing impaired people to communicate more easily with others. For the hearing impaired people, sign language is the only standard form of communication. But when it comes to the real world, most of the people don't understand the sign language.
Now this barrier is going to bridge up with the Sign Language ring, which comes with a set of 6 rings on the hands of the hearing impaired person. The concept is quite unique and interesting. Worn on the thumb, index and the middle finger of each hand, this set of rings translates the finger (or hand) movements into spoken works with the help of the bracelets. The other functionality of the bracelet includes speech recognition and transcription from others, which, in turn, can be viewed by the wearer. The rings are so smart that they can even understand the customized movements for faster communication.
4. Sony Smartwig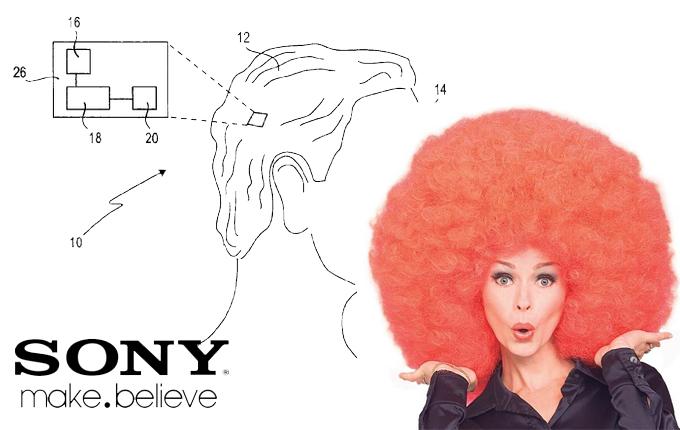 The smartphone giant is not leaving any stone unturned to stay ahead in the game of wearable. After successful ventures in smartphones and smartwatches, the Japanese technology company has filed a patent for a SmartWig. Embedded with several different kinds of sensors, the wig is capable of communicating with a lot of external devices like smartphones, smartwatches and smartglasses. The smartwig comes with a lot of other incredible features like features built-in GPS tracking system, ultrasound transducers that start vibrating when there are obstacles approaching, and lasers integrated for remote PowerPoint presentations.
3. LG LifeBand Touch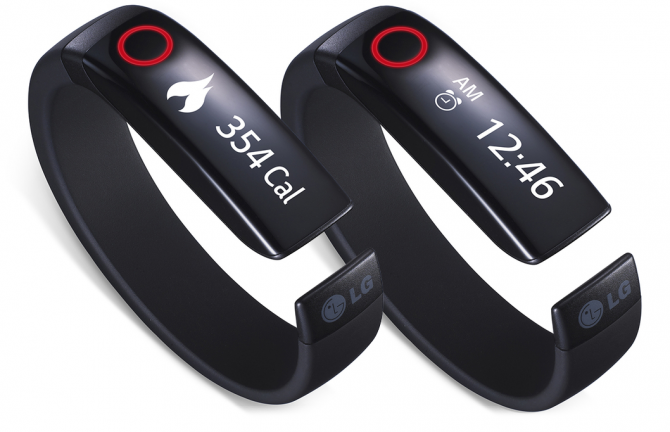 The much anticipated wearable fitness device from LG is now available in the market for sale. LG launched its first wearable fitness device, LG LifeBand Touch that keeps a track of calories burned, number of steps taken during your walk and more.
The wearable smartband uses a 3-axis accelerometer and altimeter that allows the band to track down the number of calories burned when you are working out of doing some physical exercises. Equipped with a full OLED touch display, the band allows you to see all the smartphone notifications, play music and check other biometric information. Another innovative feature that makes it really cool gadget to own is its swipable screen, which allows you to check different notifications.
In addition to all these, the device also features gesture control, i.e., it can also be activated without even touching it. All you have to do is to make gestures such as flicking the wrist and it's all done.
2. Wearable Electroencephalography (EEG)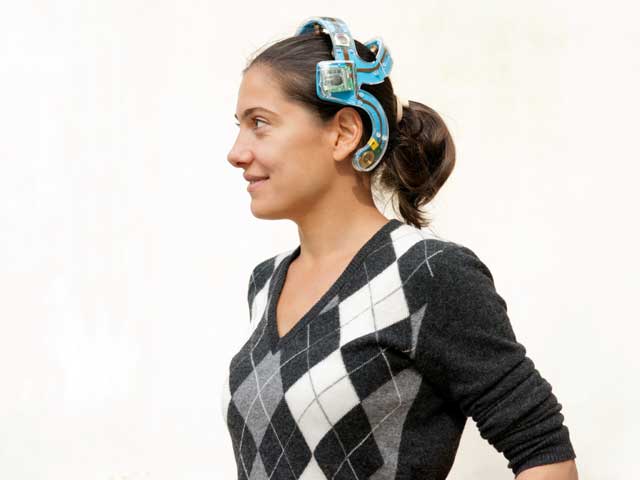 Here is another pioneer product in the wearable health technology- Electroencephalography (EEG) headset and EKG patch. It keeps a track of your brain and heart activity. The EEG keeps a tab on your brain related activity and the EKG patch monitors your heart activity. Owned by Imec, the wearable device stores your heart rate and 3D-accelerometer data in the system or smartphone. The concept uses the impedence monitoring and active electrodes to enhance the entire quality of EEG signal recording. This data is then transmitted to a receiver located up to 10 miles away from the system in the real time.
1. Moticon- Wearable Insole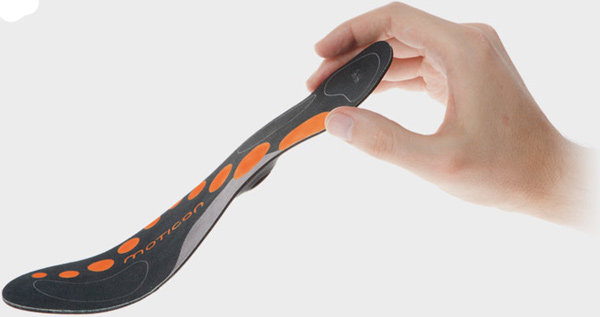 Just imagine the reach of technology with Moticon, the world's first fully integrated and wireless sensors insole. Compatible with any shoe, these insoles are used to measure the distribution and motion related data for athletes and patients. If we talk about its current usage, it is being used for patient monitoring and rehabilitation analysis in medical sciences and for training analysis in sports. In 2010, Moticon won the award of the International Innovation for product of the year at the ISPO Sporting Goods Trade Fair. Truly incredible!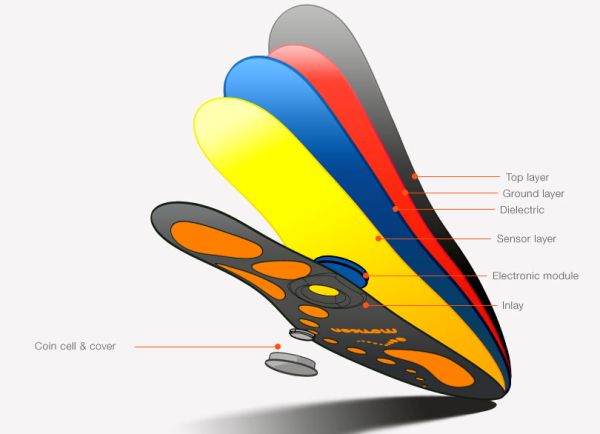 Enuke is a leading healthcare app development company providing comprehensive medical app development services to its clients all over the world. Enuke realizes the acuteness of the healthcare industry and focuses on quality and customer satisfaction. Our developers are well acquainted with the various aspects of healthcare app development like HIPAA and FDA accredited mobile apps. What you think about the future of wearable technology, I would like to see your views in comment section.
You will not want to leave this interesting blog………….  10 Best tech products you will lure for in 2014