9 million buys just in 3 days! – Certainly the best phone launch ever!
I seriously do not know which word I should dig out to explain this exponential growth. The biggest rivals of Apple Inc. are not able to find themselves anywhere. Reimagine your app's interface with the clarity, translucency and depth of the innovative iOS 7. Integrate APIs for AirDrop, multitasking, camera and of course the new iTouch. It is certainly going to change the concepts of application development. Many iPhone app development companies have already realized the potential of iOS 7 and have started taking the unrested advantage of this feature rich platform. Here is our take on the latest iOS 7 SDK:
Xcode 5.0 with 64-bit Compiler: features Banged! -: Xcode 5.0 is released with iOS 7 SDK, a precious gift for the iPhone app developers from Apple Inc. The new iteration has got a whole new list of innovative features which the iPhone developers are going to juice out happily. Here is what's new in the box for you: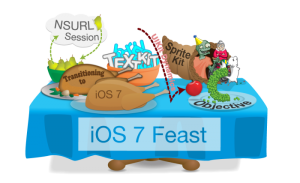 Includes SDKs for OS X 10.8 Mountain Lion and iOS 7.
Latest LLVM compiler builds 64-bit apps for iOS 7.
Automatic Configuration which enables one click services like iCloud and Game Center.
New Test Navigator helps you quickly add, edit, and run unit tests
 Innovative Test Assistants display tests and code side-by-side for test driven development.
Auto Layout in IB can generate constraints automatically, or allow free-form design.
Preview Assistant demonstrates your UI in portrait or landscape, for iOS 6 or iOS 7.
Asset Catalog organizes all your project's images in a single .xcassets archive.
Debug Gauges show CPU, memory, iCloud, and OpenGL ES usage at a glance.
Source Control top-level menu enables context sensitive branching and merging.
Modules build setting speeds compile times, and enables auto-linking system frameworks.
With this whole bunch of features, XCode 5.0 is the next innovative iteration by Apple Inc. You can download it from Mac App Store.
Interface over APIs – : Over the last few editions of iPhone, it has been seen that the primary changes were in the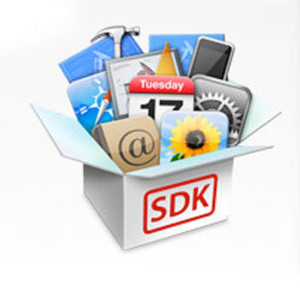 APIs only. But this time Apple Inc. had something else in mind and hence, it has emphasized more on the interface rather than APIs. The new iPhone is up with a whole new interface. While going through various discussion forums, what we dug out is most of the developers are going to face problems to get acquainted with this new interface. Relax developers, it will take some time but you will surely master it soon!
The famous iOS architect Rene Cacheaux recently commented tht Apple rewrote most of its framework, redefining its new design principles, depth and clarity first. The new OS also allows for more robust auto layout.
Our expert iPhone developers at Enuke Software, a leading iPhone app development company India, are eager to answer all your iOS 7 related queries. Just put up a question in the comments and get all your answers.