With the advent of high-performance optimized Android 4.3, android developers are looking forward this with more optimistic eyes. Here are some innovative features that Google's new iteration is going to show up:
Faster, Smoother, more Responsive
What we have recently noticed over the discussion forums and Google's official page is that Android 4.3 have some really fantabulous features like vsync timing, triple buffering, reduced touch latency, CPU input boost and most importantly, hardware-accelerated 2D rendering. To add up more, Android is powered up with some really impressive integrations that will make Android platform faster than ever.
For the very first time in its history, Google has introduced hardware accelerated 2D renderer which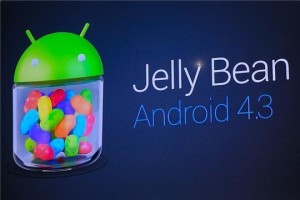 now optimizes the stream of drawing commands, thus transforming it into a more efficient GPU format by rearranging and merging draw options. The renderer can also now use multi-threading across multiple CPU cores to perform certain tasks, which will enable multithreading processing.
Android developers often complain about the tough customizations they have to deal with while inserting texts and other graphics in their apps/games. Good news for them! Google heard you! The new platform will also improve rendering for shapes and texts. Shapes like circles and rounded rectangles will now be rendered at a higher quality with greater efficiency.   Text optimizations includes increased performance when using multiple fonts or complex glyph sets (CJK), higher rendering quality when scaling text, and faster rendering of drop shadows.
OpenGL ES 3.0 Introduced
Good news for Android game developers! Android 4.3 will now feature OpenGL ES, enhancing the high definition 2D and 3D gaming experience on supported devices. Now developers can take the full advantage of this feature by using either framework APIs or Native API bindings through the Android Native Development Kit (NDK).
Support for Restricted Profiles
Android 4.3 enables the multiuser features for tablets with restricted profiles, a whole new feature to manage multiple users and their operation capabilities on a single device. With restricted profiles, users can now set up separate environment, for each user, with finer-grained restrictions in the apps. These restricted profiles are best suited for friends, family, guest users, kiosks, point-of-sale etc.
In 4.3, each restricted profile offers an isolated and secure space with its own local storage, home screens, widgets, and settings. Every user can customize their profile with apps that they download, with no other user visibility option. Apps that need to access the owner's accounts- for sign-in, preferences, or other users-can opt-in by declaring a manifest attribute, and the tablet owner can review and even manage those apps from the profile configuration settings.
Here, this restricted profile feature can offer the android developers a new way to deliver more value and control to their users. Now the android app development companies can implement app restrictions- content or capabilities controls that are supported by their app- and then advertise them to tablet owners in the profile configuration settings.
New possibilities to build user-friendly apps
Android 4.3 represents multiple user-friendly features that will allow android app developers to deliver more competent apps to their users. Some of them are listed below. Trust me, you are going to love these rich features:
•    Notification LISTENER access
•    Transparent overlays view
•    Optical bound layout mode
•    Custom rotation animation types
•    Screen orientation modes
•    Quick responses handling intent
Accessibility and UI Automation – : Android 4.3 features an innovative accessibility services which observes and filters key events, such as to handle keyboard shortcuts or provide navigation parity with gesture-based input. Smartphones have gone really smart!
Building on the accessibility framework in Android 4.3, a new UI automation framework lets test interact with the device's UI by stimulating user actions and introspecting the screen content.  With this new UI automation framework, users can perform basic operations, set screen rotation, generate input events, take screenshots, and much more. Android app developers are going to take full advantage of this feature.
Enterprise and Security – The security concerns in android are no longer going to be an issue. Google has really paid heed to its security concerns and threats.
•   Wi-Fi configuration for WPA2-Enterprise Networks- apps can now configure the Wi-Fi credentials they need for connections to WPA2 enterprise access points. Android app developers can use new APIs to configure Extensible Authentication Protocol (EAP) and Encapsulated EAP (Phase 2) credentials for authentication methods used in the enterprise.
•  Android sandbox reinforced with SELinux, a mandatory access control (MAC)
•  KeyChain enhancements API
•  Restrict Setuid from Android apps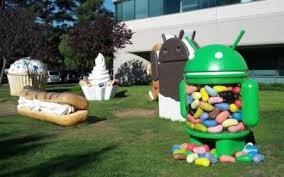 Performance Redefined
Google has already cleared this thing Android 4.3 is fully performance oriented. Here's how the performance has boomed up to a next level.
Enhanced Systrace logging – 4.3 supports an enhanced version of the Systrace tool that is easier to use and that gives you access to more types of information to update the performance of your app.
• On-screen GPU
Android 4.3 adds up new android app development options to help you analyze your apps performance and pinpoint rendering issues on any device or emuator.
• Strict mode warnings for file URIs
With so many innovative high-end features, Android 4.3 is certainly going to change the concepts of android app development. Hope you liked the whole research write-up. Do tell us your queries. We would love to hear from you.