In this technology-infused world, merely having a web presence is not sufficient for your B2B or B2C travel portal to thrive in the industry. An online travel agency should be able to captivate the potential customers with a visually appealing design, ease of accessibility and advanced features to plan their travel. Since your customers have limited time, it becomes all the more difficult to gain their attention and ensure they make their bookings through your website.
"Stats suggest that 85% of travelers booked their travel through mobile devices in 2018, 36% travelers pay more for customized information and 57% of travelers prefer websites that personalize information based on previous bookings."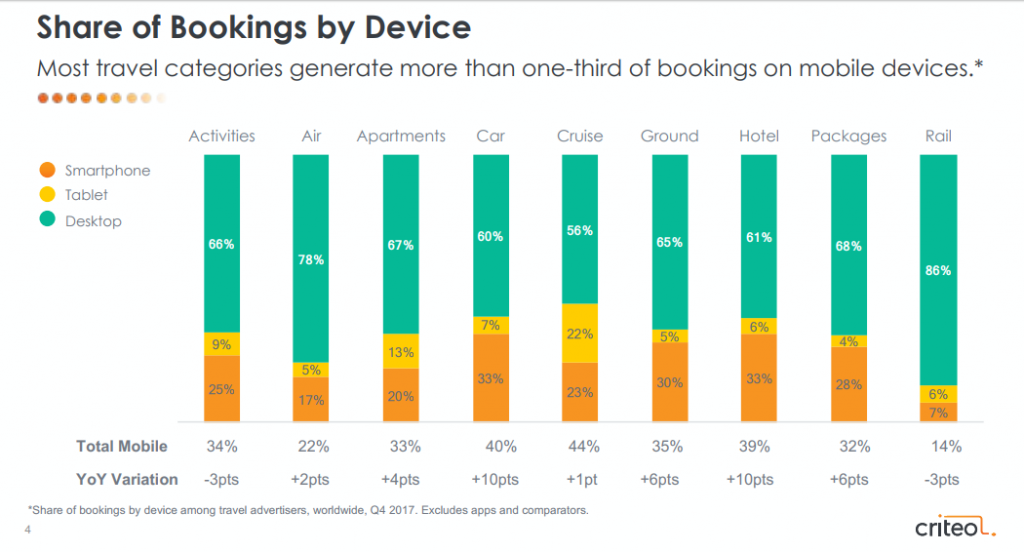 The idea is to provide your customers with a curated travel booking experience that sets your portal aside from everyone else's. In more technical terms, you will require finding a travel portal development company which offers you features and ideas that boost your business. Understand that people want quick resolution regardless of what it is. Planning a trip is mostly spontaneous but as a business owner you need to ask " Is your portal ready to offer the best travel agency service?"

What are the features your Travel Portal
 

must have?

A travel portal development company can help your online travel agency gain a competitive edge by adding a variety of features to your portal. Here are some essential features that a travel app must have to be a top-notch travel portal:
Responsive Design
A responsive design that can easily be integrated with mobile devices and yet be aesthetically beautiful is what captivates customers. The design should provide an easy navigation experience emphasizing the products and services offered by your business rather than the website. The website must be easy to understand so that the customer doesn't struggle during the booking process. A seamless and convenient experience is sure to get your customers back on your portal for more bookings.
Search engine with the filters
Your travel portal must provide search filters in order to provide the information according to the customer's choice. In other words, you can select which country you want to visit, date of journey, options of varieties of hotels and holiday packages you can choose and book, different varieties of car rental service providers and bus service providers.
Google Maps integration
A successful GPS integration is like hitting a gold mine in the field of travel app development. The first thing any traveler wants to check after reaching a certain destination is where can he/she stay, what the places that can provide them a delicious authentic meal, etc. Travel apps should be able to give you quick information on nearby areas of interest. This gives the travel app a different look.
Predictive Search
While you enter Airport name along with the city it is residing where you want to board your flight. Your search engine must generate an accurate airport name along with its exact city it is residing. By this, you don't have to type the entire name of the airport. It saves time in case of limited availability and peak reservations.
Attractive Images
Displaying attractive images of the destination or hotel rooms tempts the customer to go ahead and complete their bookings. Airbnb uses this feature well to attract its customers by showcasing a handful of the best pictures of the location.
Favorites
Your website must have the feature, by which customers can save the particular hotel, flights, cars, buses along with their ticket cost. In order to review their choices later on after going through all the available choices. This helps them in selecting the best travel plan and more preference for your Travel Agency Website.
Payment Gateways
Your website is useless if it doesn't provide a simplified payment gateway. Without doing the payment there is no finalised travel plan. You must keep your payment gateway simple with just important details to enter. Your payment gateway must not request unnecessary details such as postal code, postal address, phone no, landline no etc. If it takes time, customers might lose interest in the whole booking process and may not prefer your website for future travel bookings.
In-built App Translator
This feature is tricky to implement, however, it is one of the most helpful and innovative features you can add to your travel agency software. Applications such as google translate or iTranslate lets travelers look through various languages. You can translate real-time voice data along with written text in a number of languages. Travel agency software development companies prefer to put these features that can make your travel app look high-end.
Reviews & Ratings
There is a reason why people prefer reading reviews before booking a hotel or a vacation itself, this way they can get surety of what they can expect. This creates awareness among people as well as hotels become more active in providing the best services they can. A travel app should always consist of such features to make it look more professional.
24*7 Customer Service 
Imagine your customer is traveling to an international location and faces trouble in booking a new hotel room. The customer would need urgent help or support from your agency. A travel portal should also have a customer service that can be reached 24*7. This helps customers to contact the travel company and ask for things rather than typing an email and waiting for hours for a reply. Customers always prefer asking certain queries and getting resolutions about travel, instantly. You can also include a small chat window for your customers to communicate. This will certainly help you build a bridge between you and your customers.
Emergency Services
We all know that an emergency can occur anywhere and at any time. Why not provide one safety measure for your users to depend upon?. Adding a feature that can help you fetch the nearest hospital, ambulance or emergency phone number. This can surely bring help you built trust with your users while giving them a different travel app experience.
Conclusion
Integrating the most advanced features into your travel portal can help you get ahead of the curve. It also helps increase customer retention and conversion rate. You can consider consulting a reputed travel portal development company that has immense experience and expertise in curating successful travel portals. 
Finding the right travel portal development company is a must for a successful online travel agency business. Not only will outsourcing help you to connect better with your customer but also help you in building a reliable customer-client relationship.
There are a few reputed companies that offer innovative travel portal development services. Such companies provide you with both web and mobile app development. Before you hire a development company let them evaluate and understand your business.
Enuke Software is a reliable travel portal development company. It offers B2C and B2B travel portal development solutions to streamline your business operations while enhancing the customer experience. With over 8 years of experience in the domain, Enuke fosters a highly-experienced development team that works closely with the clients to help transform their vision into reality.