Augmented reality is the process of intermixing the virtual and the real world by transforming the digital data into real-world analogue views. Making it more simpler, AR provides the users a live direct or indirect view of real world objects which are "augmented" by sound, graphics, video or GPS generated by computers. This is the way by which the virtual information covers the real world. However, it is somewhat different from the virtual reality as AR accessorizes the information of the physical objects by making them more interactive. Mobile app industry is growing luxuriantly and it is expected that by 2017 it will generate a revenue of $ 77 billion dollars by soaring the download rate up to 268 billion. Now after learning more about augmented reality, we thought about its crucial role in augmenting and ameliorating the Mobile App development world. In this article, I have figured out why Augmented reality is most sought after futuristic technology for mobile app development. Benefits of implementing Augmented reality in Mobile app development Augmented Reality is indeed a revolution in the mobile user experience by its multi-modal interaction in the smart phones. Incorporating augmented reality in mobile apps will certainly help to provide a great user experience to your customers and making the mobile search invisible, reducing the search efforts made by the users.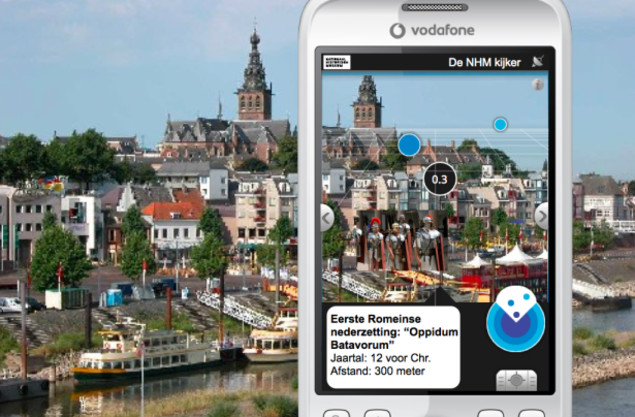 Some of the highly tech savvy user experience provided by Augmented reality are:
Greater Interactivity
Real time information
Tractability
Wonders in Mobile App Development Let us now look at the success sagas; we can see the rise of the Toyota shopping tool which has received 600 % increase in app downloads AR campaign. Adding on to this is the Moosejaw augmented reality app which has received 37 % increase in sales, 75 k downloads in 5 weeks, 1 million impressions on twitter and 160,000 video views after including the Augmented reality in their app
.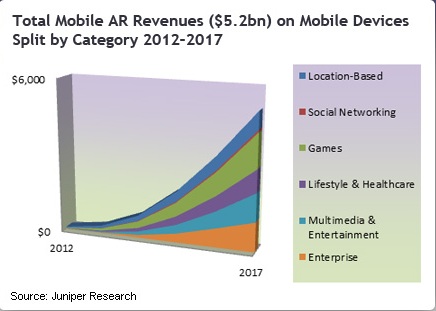 Speaking of the role of Augmented reality for online readers we have Top gear magazine which has resulted in gaining 50% of the extra content. Talking about the success of Mobile apps with Augmented reality in the online commerce section we have mobile app of KFC India which is credited as the number one app on the iTune's what hot section after a download number of 35,000.  Mobile App development Companies see colossal growth People certainly have a thing for latest technology. The volatile nature of development in mobile apps make it more demanding by the users. Moreover, speaking of the statistics we can see that augmented reality is growing fast and has a 132% of compound annual growth rate in Global augmented reality market in 2013-2018. Additionally, the revenue is estimated to cross 600 billion $ by 2016. The augmented reality app download will swell to 3.5 billion by 2017. In order to get into the league of the best app development platform you need to figure out how this tech advancement can prove to be watershed for your business growth. Being a leading mobile app development company in India we have hands on experience in this technology. Feel free to drop us a line regarding this latest technologies in mobile app development.