How do free apps make money? It's a common question among the people who are planning to come up with their apps in the market.
Once your app's development process is done, it's time to make a crucial decision before launching it on Google Play Store or Apple App Store-
Are you going to charge the users for downloading the app?
Or
Will you allow the users to download the app for free of cost?
One of the significant reasons why a lot of people prefer to charge for the app's download is that they don't know any other legitimate ways to monetize their apps.
Are you still scratching up your head to know how do free apps make money? You are not alone to have this question in mind. After spending a chunk of money on the development of the apps, a lot of people think that the only way to get proper ROI is by charging a fee per download.
This is nothing but a very common misconception.
Free apps can generate a massive amount of money! It's not a hypothetical statement. Check the authentic proof that can attest the statement –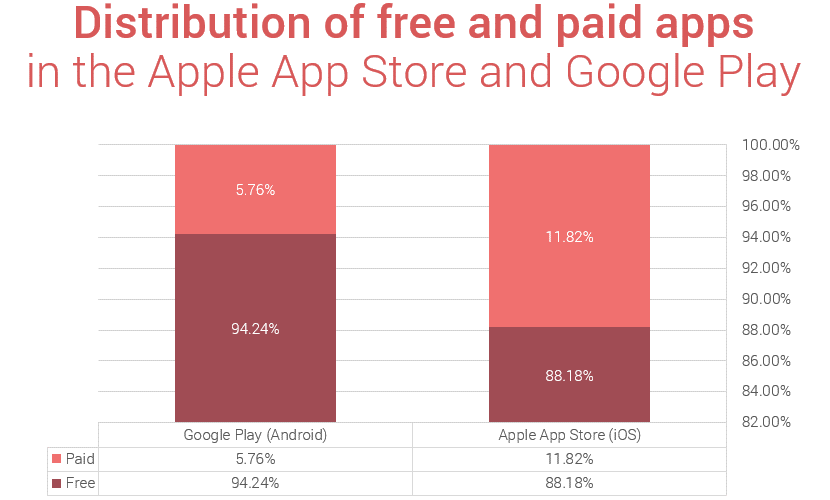 If you check this statistical report published by Gartner Statista, you can find almost 94.24% of apps are free in the Google Play Store and 88.18% free in the Apple App Store.
So, do you really think that all those people are wasting money on free apps that are not going to make a profit for them?
According to the data of Techcrunch, more than 90% of the apps available in the market are free. Revenues generated from paid apps have gone down, and the graph published by Statista proves that-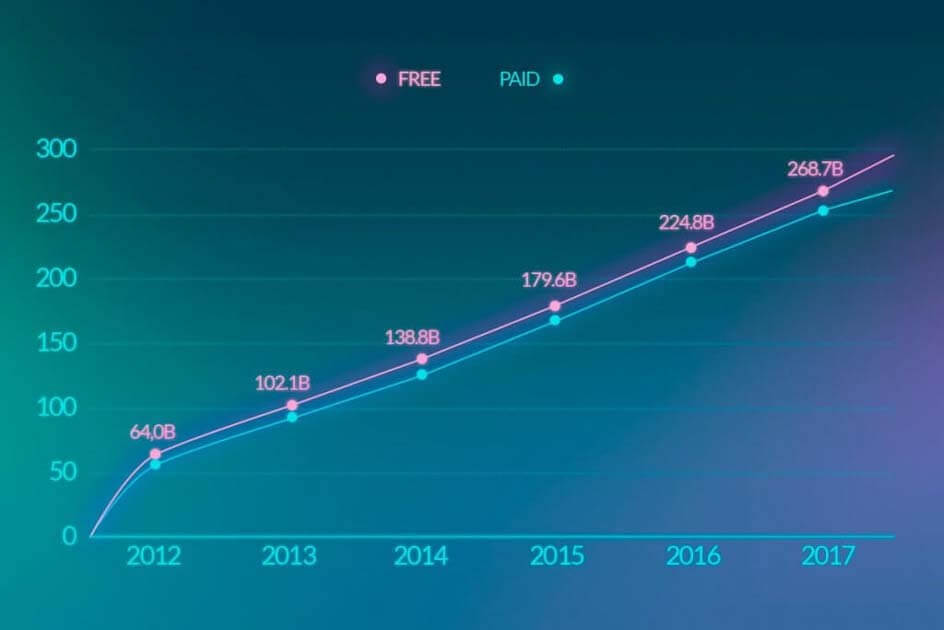 So based on all the statistics and information given above, one thing you might have already realized – most of the mobile users do not prefer to pay for downloading the apps.
It's unlikely that they will make an exception for you.
The best option for you is to offer your app download for free of cost and, put more focus on the number of apps download. Try to get as many downloads as possible.
If you still wondering to know- how do free apps make money? The answer would make you feel excited as there are different legitimate ways to make a considerable amount of money from your free to download the app.
But, before jumping straight into the game of making money with your app, you need to understand your competitors-
Competitor analysis is one of the most vital marketing tactics which is often overlooked by most of the free app publishers.
Apart from focusing on your own business, you also need to know how your competitors are doing.
The first thing you need to do is to identify your competitors.
Once you know who your competitors are, you can begin the process of analyzing the components of their competition-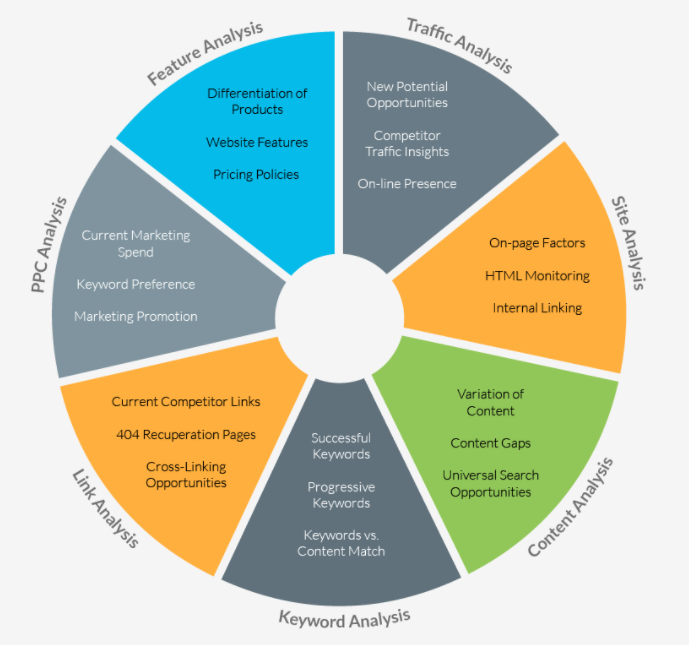 The graphic data given above can guide you in the right direction in terms of the things that you should be looking for.
If your competitors are doing something similar to you, see if they are doing it better than you and try to learn what are they doing. You can apply the same methods used by them to your app.
A Legitimate Data Which Can Give You A The Basic Answer Of Your Question- How Do Free Apps Make Money?
According to the report published by Statista in 2015, these were the most common monetization methods used by the makers of the free app: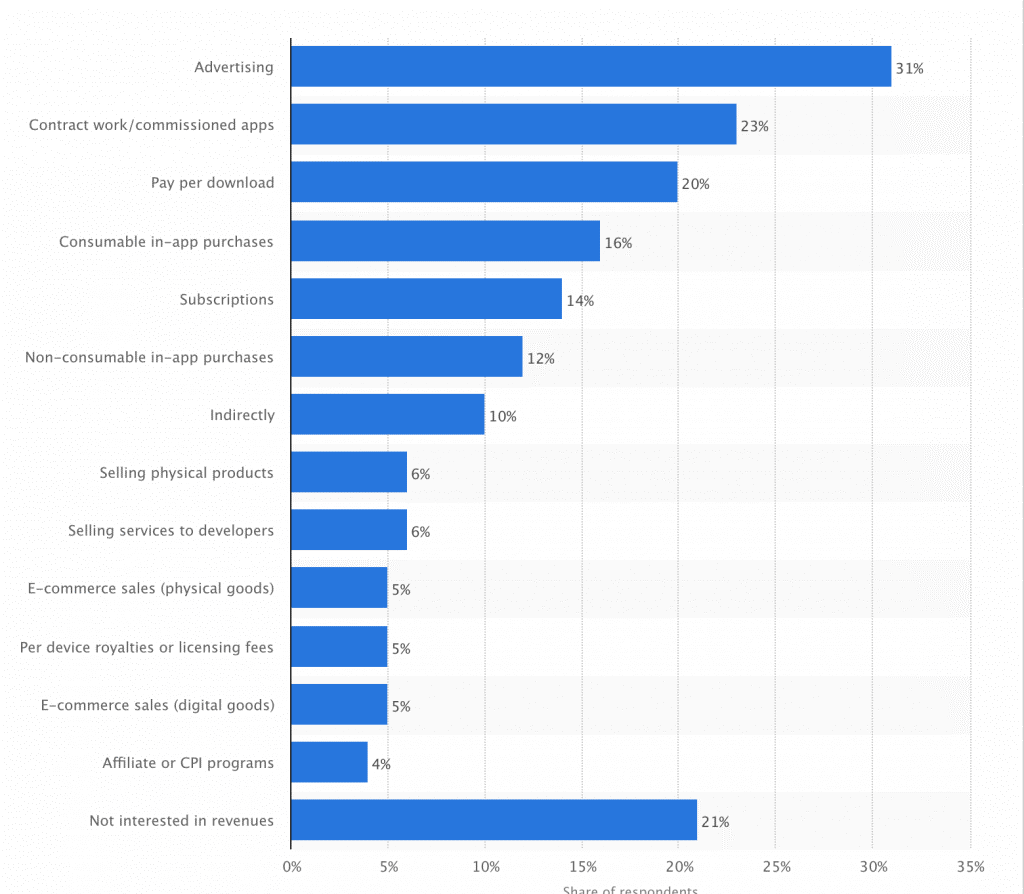 So, now you might have gotten the rough ideas on how do free apps make money.
How Your Free App Can Be Profitable Too
The Power Of Advertising:
These days mobile ads have become widely used and easiest way to make money with free apps. The advertisement is done by the third-party ad network. If you see the trend, you will find 7 out of 10 apps have embedded ads that generate revenue per its display, per click, or per install.
Now we are going to discuss the five different variants of advertisement that are used in mobile apps-
Banner Ads: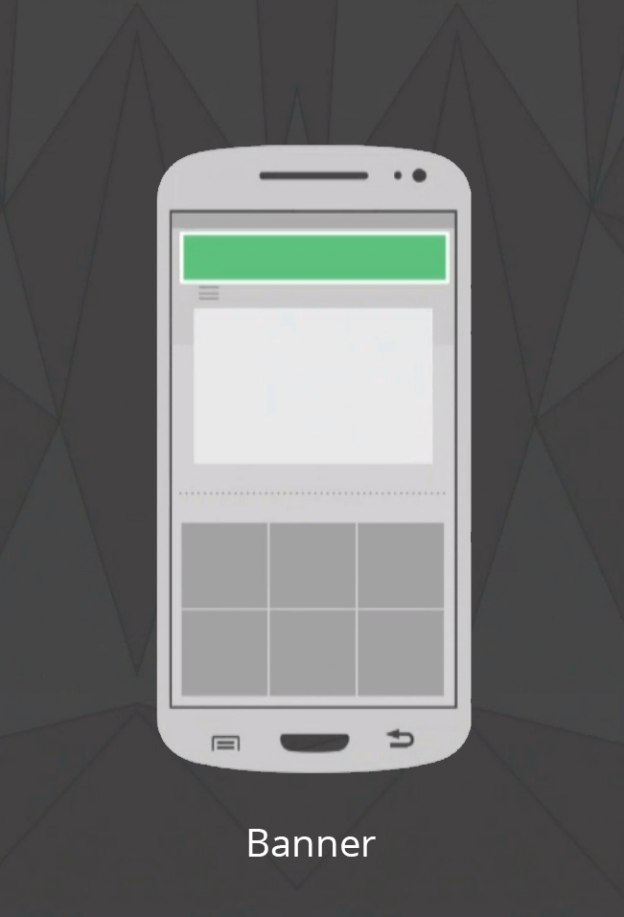 This type of ads is placed at the top or the bottom of the mobile screen. Banner ads are less intrusive, as users can use the app without facing any obstructions on their views.
These ads come with lower engagement rates ( CTR-Click Through Rate).
Example: Flappy Bird has made quite a fortune with the banner ads as it used to build on an average of $50k per day using the banner ads.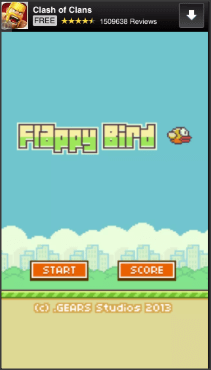 This is the Flappy Bird gaming app, and you can see the banner app on the top of the screen – advertisement of another mobile gaming app named Clash of Clans.
Video Ads: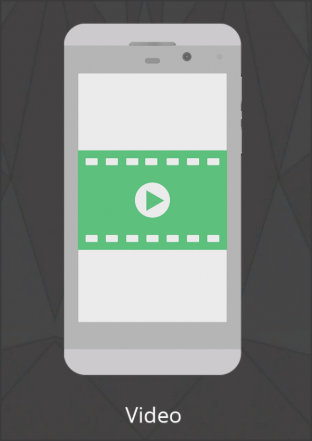 A video ad, lasting 10-30  seconds, is placed within the app where it plays automatically where there are natural pauses. Another type of famous video Ad is rewarded video ads that provide users with rewards like extra points, app currencies, etc., after watching the video.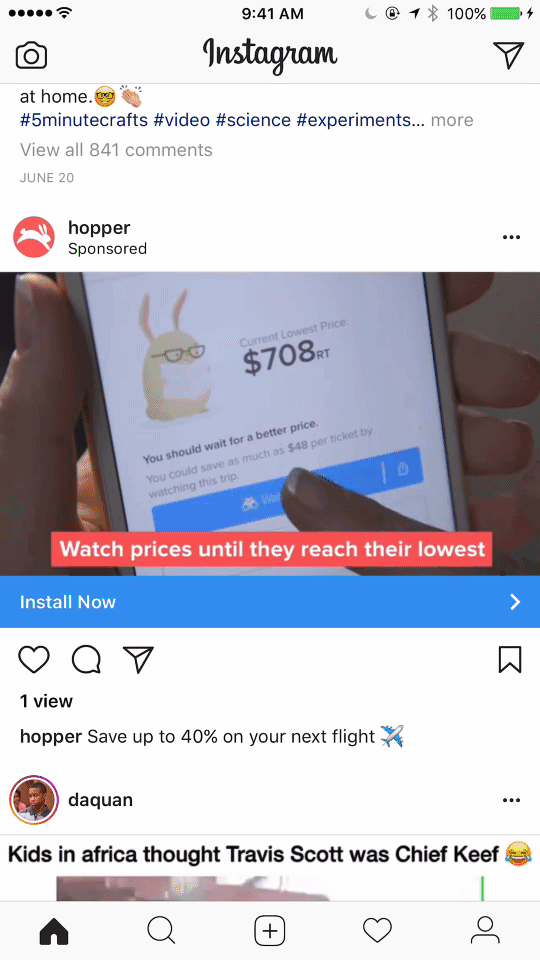 See above, how  Hopper is showing its video ad without making the video a typical product tour. This ad uses engaging content to grab the attention of the users.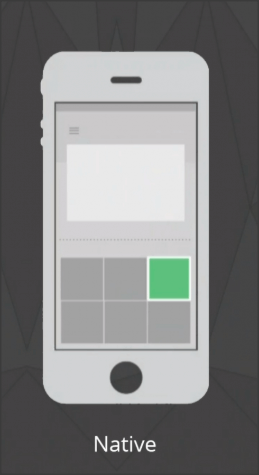 Native ads are integrated smartly so that they can appear as the natural elements of an app. These ads are mainly used to promote a product or mobile app.
The crucial reason behind the sky-rocketing popularity of such ads is that users feel less irritated and intrusive with such advertisements.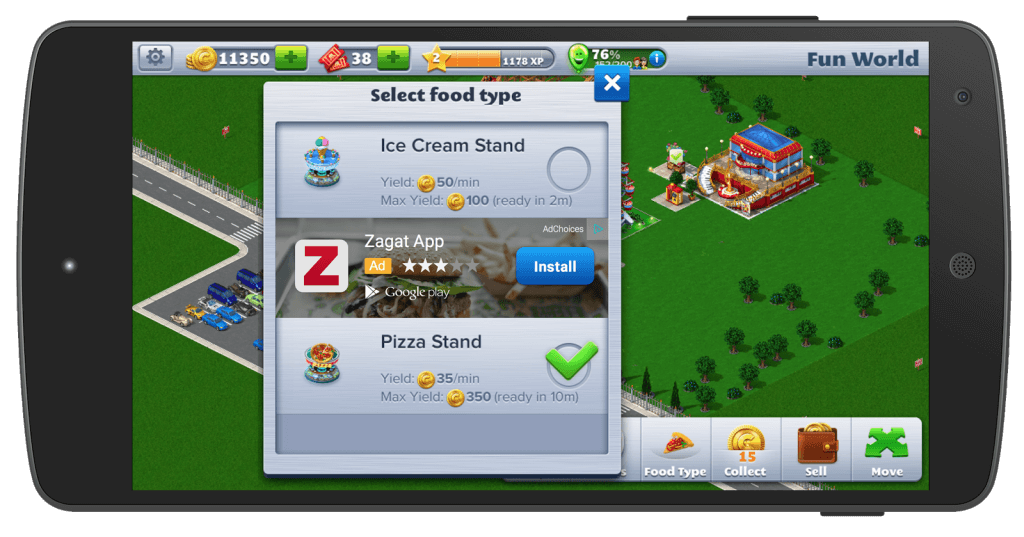 In the example above, see how Zagat has placed an ad amidst the list of gamified foods.
Interstitial Ads: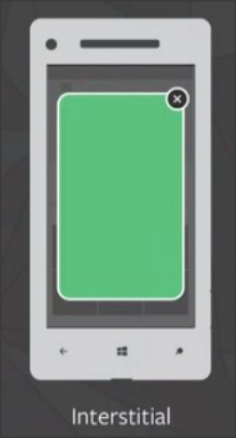 These ads are full-screen pop-ups that are shown for a specific moment within an app. These ads are typically displayed at the time of opening or closing an app.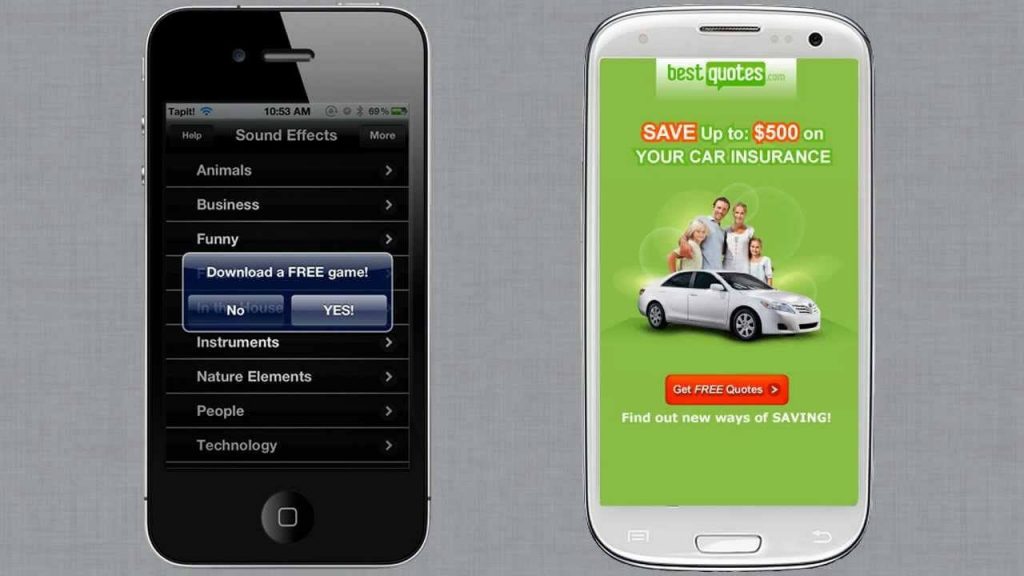 See above how Best Quotes is showing their interstitial app on another mobile app at the time of downloading a free game.
The interstitial add run by Emirates Airlines helped them to get 5,000 clicks to the website and 170,000 complete video views.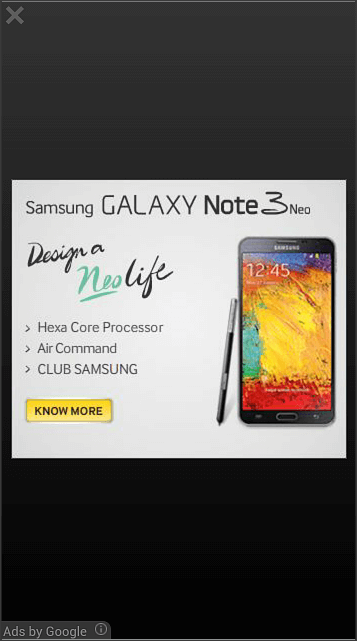 Another example of Interstitial app where Samsung is placing the full-screen pop up ad of their product.
Incentivized Ads:
Almost everyone likes rewards. With the help of a specific tool, it is possible to provide users with rewards for an in-app action or engagement like filling out a poll, sharing content, etc. Getting in-app currencies, sponsorships are the frequent rewards of such advertisement.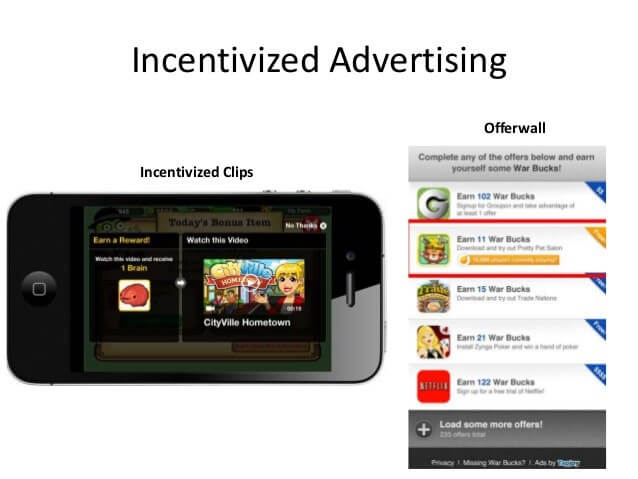 Referral Marketing:
Referral marketing is closely interlinked with the previous model of in-app advertisement to monetize your app. The marketing technique used in this app revenue making model is known as affiliate marketing.
Referral marketing involves promoting a third party product or service as an avenue to optimize revenue opportunities.
App publishers promote or sell affiliate products or services based on a total number of clicks or installs. When it comes to promoting someone else's app or advertising a product, you can use pop up ads.
The popular referral marketing models
CPA (Cost Per Action)
In this advertising model, you can either promote other apps, advertise products using pop up, or promote apps through an in-app store.
CPC ( Cost Per Click)
This revenue model is based on the number of clicks on the displayed ads You can join the popular ad networks like Adfonic or Google's AdMob. You will be provided with both text ads and display ads.
CPV (Click Per View)
This model involves changing based on ads interactions or the number of video views.
Brighthouse, a smartphone game development company, has increased its app revenue by 130% through CPV.
CPI ( Cost Per Install)
It's a relatively new marketing mechanism. As the name suggests, you get paid for each install of the advertised app.
Subscription Model:
This model is one of the most effective monetization strategies. The subscription model allows you to offer free content in your app for a specific period of time and then charge users for a subscription fee that will enable them to have access to the full content without any restrictions.
If you see most of the apps that make subscription-based revenue, you will find that they offer a free of cost trial period and subscription fees for those who want to continue to access the content further.
For example, Netflix is one of the best examples of online movie and tv show streaming app, which runs on a subscription-based revenue model.
To sign up with Netflix, you need to provide your credit card details, and once, your free trial of one month is over, Netflix will charge your card for unlimited on all their content.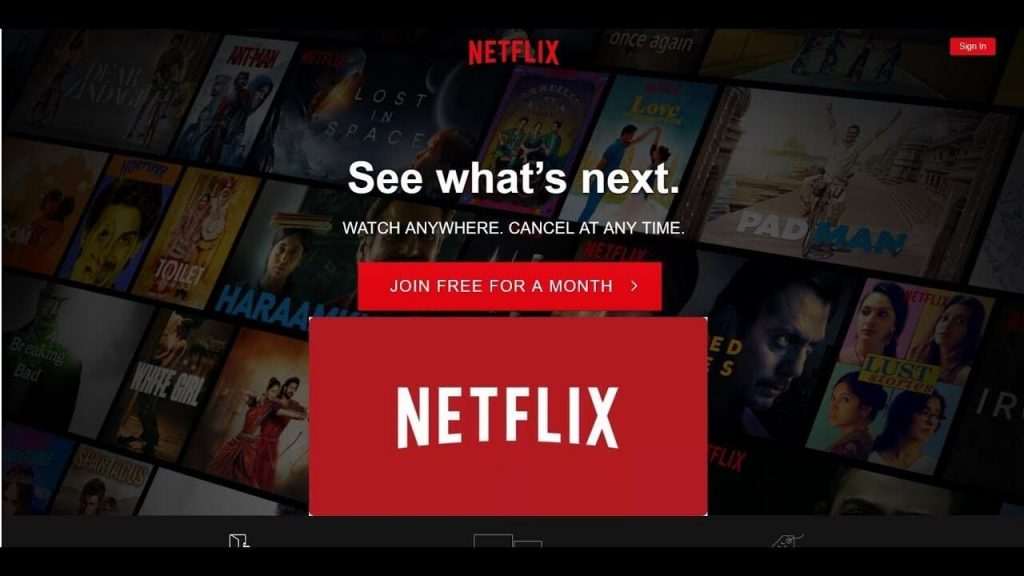 One month of the free trial before joining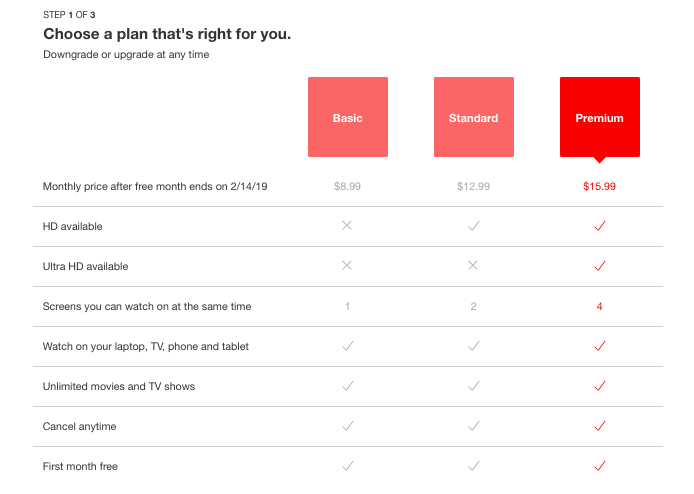 The subscription chart for Netflix.
Selling Merchandise:
When it comes to knowing the answer to how do free apps make money, selling merchandise can be an excellent solution.
A lot of e-commerce businesses have developed free apps to sell different things like toys, clothing, apparels, books, shoes, etc. Customers can directly purchase stuff from the apps. Most of the successful merchandising apps are also using email marketing techniques for selling goods.
Amazon is the best example of the most popular merchandising app. For the fiscal year 2018, Amazon reported earnings of US$10.07 billion, with annual revenue of US$232.887 billion, an increase of 30.9% over the previous fiscal cycle.
In-App Purchase:
In-App purchase is a common strategy used in the freemium app model. You can sell physical products or virtual item, offer different freemium functionalities like bonuses, ads-free experience, full access to premium features, open new app content, etc.
In-app purchase strategy has three categories:
Consumable: these items are used in mobile games. Example: health bonuses, digital currencies, and so on.
Non-consumable: These features are used permanently.  Some of the examples of such elements are ads block, the extension of in-app functionalities.
According to Forbes, In-App purchases generate the highest revenue for their publishers.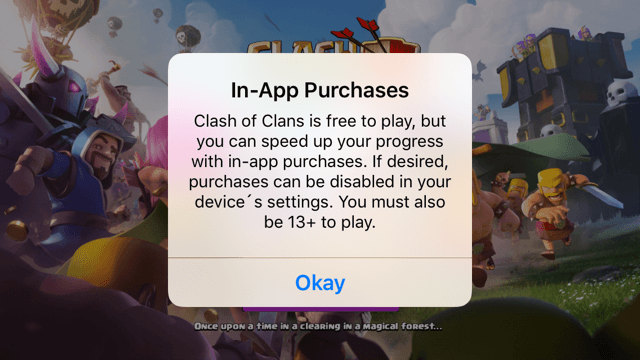 Clash Of Clans, the game shown above used to make $1m per day on their in-app purchases. In 2017, the total revenue of Pokemon Go crossed $1 billion, making it a top grossing game in history. Both Clash of Clans and Pokemon Go demonstrate the example of consumable in-app purchase.
The perfect example of non-consumable in-app purchase is MX Player, one of the top-rated video players on Google Play with ads for their free version. MX Player Pro version provides the ads free experience for a small fee.
Sponsorship:
Well, it's a less commonly used monetization method, but it can be an exciting strategy.
Getting sponsorship in your application can be a great monetization strategy if the app publisher builds the right niche app for a targeted audience and launches it on behalf of another company.
For example, The Marriot Rewards Card is sponsoring the mobile application of Gayot.com to promote the different rewards perks to on the go business travelers. Gayot.com is a very popular review platform which offers unbiased reviews of restaurants written by the experts. The audience of gayot.com can earn five points for every dollar spent on the Marriot properties.
Another excellent example of app sponsorship strategy is Home Depot sponsorship on the Weather Channel app. The animated app background behind the temperature measurement is an advertisement placed by the sponsor (Home Depot) to target the homeowners who are interested in weatherproofing their houses.
Collecting And Selling Data:
We all know that apps collect vast amounts of users' data in terms of user behavior or different app usages. Researchers collect this data from various fields.
This means, as an app publisher, you can sell those data to the data researchers and make a significant amount of money. The data usually include information like email addresses, social media accounts, and personal preferences.
Another excellent way to leverage the data is by making use of it for your own business.
Transaction Fees:
Keeping transaction fees allows you to make a good amount of money with your free mobile app. It is especially possible with those apps that come with a platform where digital transactions occur regularly.
For example, Paytm, the most popular wallet app in India charges 5% fees to a user when he/she withdraw money to the bank account.
Check the infographic and save it on your mobile

Bottom Line:
Now you might have come to know about the different avenues that give you all the answers to your question -how do free apps make money, but, each method has its benefits and drawbacks. So, you must figure out what plans are working right for you and what ways are not useful for making money from your app.
Now you might have figured out how free apps make money and how much money you can make with your app. It's time to embark on the journey of making revenue with your app.