Sanofi Aventis, a French pharmaceutical company, came up with a mobile app and got 3 million hits in just 2 months.The mobile app development market is incredibly lucrative. Ever since businesses realized its true potential, they are trying to juice up more than what they can from it. The mobile apps are truly legendary in the way they have changed the businesses. Just because of this technical advancement, there have been a lot of industries which have actually done more than they could.
eCommerce
With all the ecommerce giants like Amazon coming hard with Amazon Fire Phone, the ecommerce web development market has become really brutal. Crowded and unforgiving, it eats up every other newbie that comes along its way. How small businesses are supposed to thrive in this cut-throat landscape?
Amazon recently launched its much-anticipated smartphone- Amazon Fire Phone, warning the smartphone players to beware of the ecommerce giant. The phone came up with several incredible features like 5 front-facing cameras to create a 3D viewing interface, the Firefly one-touch shopping button and many more. We will have to wait to see people's reaction and acceptance of this phone. Yesterday, Indian online shopping giant Flipkart launched its first tablet "Digiflip" which again, hosts a line-up of economical features. Again, the question is how small competitor is supposed to withstand the competition?
Here is the answer- by providing personalized solutions.
In the coming times, we are going to see a growing customization movement- whether it is a case of customized shoes or apparel selling or a bike manufacturer. All you have to learn is how to commoditize your business; be it in any form. If you are not out of the league and are providing the same services as others, why would people come to you?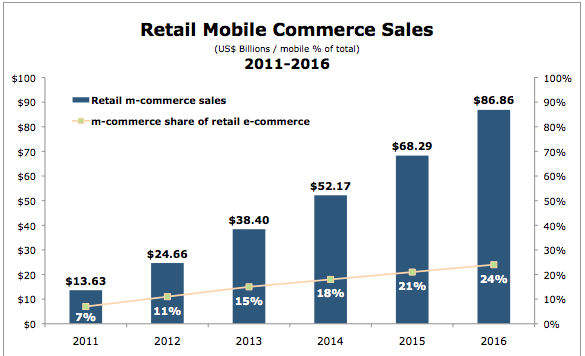 Differentiation is the Key
What the online retailers as well as mobile app development companies need to understand here is they need to offer eye-catching, custom-tailored content as well as product that perfectly fit the unique tastes of their shoppers.
According to some analysts, the ecommerce industry is not at all doom and gloom. In fact, whatever the bigger organizations are doing nowadays has got its own advantages. Carrying custom, on-demand products can actually be really beneficial for some businesses. What you can do as of now is you can wait until the demand gets aggregated, and then can invest in your capital and the inventory cost.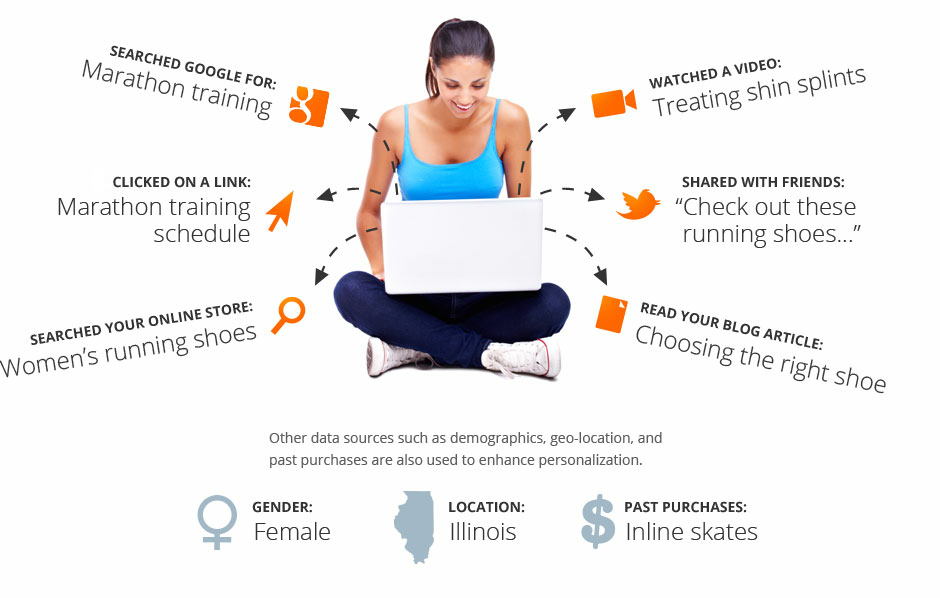 Success Story- Myntra, an India based online fashion website, started in 2007, earned gross revenue of $100 Million till Q4, 2013.
The Education Industry
In the US, recent surveys show that the high school completion rates are improvement, but the truth is, 3 million students dropping out of school every year. Hence the teachers and the administrations are facing a lot of heat in keeping the students to stick to their seats. Now the question is- what sorts of diplomatic solutions are possible in this regard? We need to think in this way- what do they like the most? Technology! Yes, one such successful solution is incorporating technology in almost all the possible aspects of the school.
According to a US based education analytics firm, things have changed in the US. Now people want quality and satisfaction in every field. Same goes for the education industry as well. The higher authorities have a lot of things to do to improve outcomes and increase student satisfaction. If they won't figure out how to juice out the maximum of technology to improve quality and satisfaction, someone is going to do it and hence, they are going to lag behind the other institutions.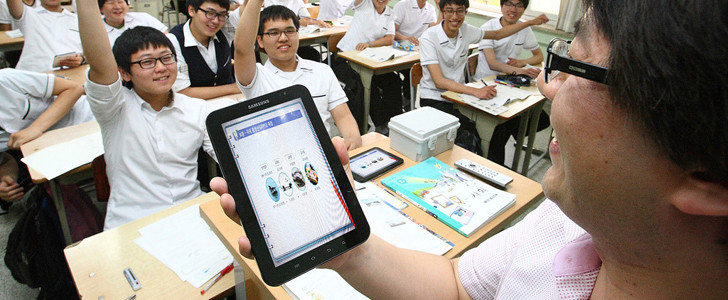 Let's try to figure out how technology has and can change the education industry. We need to understand what we have done till now for the education industry-
⦁ Learning Management Systems (LMS)
⦁ Massive Open Online Courses (MOOCs)
⦁ Digital textbooks
⦁ Mobile educational apps
The power of handheld devices
Smartphones are the most trending things that anybody can think of when it comes to teenagers. Why not to use this booming platform to bring awareness and inspiration among the students towards studies. Previously, most of the mobile apps were developed narrowly, and didn't meet more few specific standards within a given course.
Now, a lot of professional mobile application development companies have realized their mistakes and are coming up with more and more intuitive educational apps like bjyu, vedantu, kennel software etc which cover a broader area of studies. Also, analyzing the intuitive nature of various platforms and mobile devices, the mobile app developers are all set with more of their educational related content towards the parent-child dynamic than the existing student-teacher construct.
The Future- If we talk about the investments, the education industry has witnessed almost triple numbers in between 2002-2011 and ended up reaching $429 million that year. We are living in 2014 now. Think of the investment scenario now. And guess what, this is just the starting.
Wearable Technology
With the innovative technologies like SmartWatch and Google Glass, the wearable technology is the new kid next door that is cropping up all over the customer sector.
The idea of wearable technology was of course more than an innovation, but the implementation was the real game. No one was sure whether it was going to work or not. Some of the technology giants took the charge and the result is in front of all of us- a huge and rapid growth that more and more mobile app development companies are heading towards it like anything.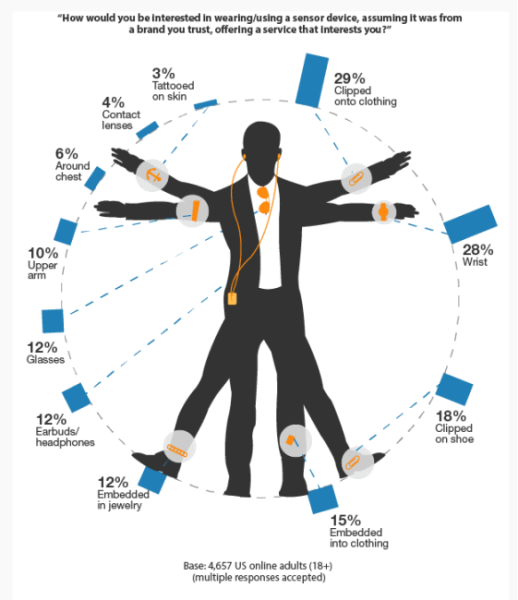 Now, the question is what's behind the success story? How did the wearable technology boom up so fast? Well, it's the lower production costs and much easier access to parts for manufacturers.
Some of the best mobile app development companies, who are closely watching the show, believe that the fundamental technologies that make the wearable technology come into action are way too cheaper than they have been before. The development was in the process long before right from when the mobile development companies started adding sensors, accelerometers and gyroscopes in the smartphones, it actually drove down the cost-per-unit, making it easier to manufacture.
A lot of Android and iPhone app development companies who have some real industry experience are jumping into wearable technology with the experiences of their last vertical in mind. They call it "another smartphone era" as they believe that the wearable market is like another smartphone thing, again!
The Future- According to a recent survey, the global wearable market is expected to expand more than $8 billion by the end of 2018.
Entertainment
The entertainment industry is huge! In fact, this is the one industry which can include everything. The whole smartphone concept can be considered as a part of entertainment industry. From phones to watches to glasses to televisions to cars, everything around us has gone smart.
After the advent of smartphones, the entertainment market and mobile application development have gone to the next level. In fact, this is the one category which hosts the maximum number of mobile apps on the Apple App store. Everything has got an app. From video streaming giant NetFlix to movie ticketing portal BookMyShow, everyone is trying to sell their services and products on the fingertips.
The way technologies are emerging, it is clear that the mobile app development companies are in a full swing to being something innovative for the sustainable and rapid growth of businesses. Enuke is a leading mobile application development company which believes that technology can lead us to some never imagined world that would be full of sophistication. Enuke provides comprehensive mobile app development services to businesses all over the world.