According to Food & Nutrition annual researches, around 1/4th of every dollar is used for food. A Food Delivery King serves 235,000 meals today. An entrepreneur once said, thinking on one topic leads to another and then the second one gets optional for us. For example, thinking for buying a book becomes optional while thinking about vacations, But thinking about food never goes on an optional trade. Today we are going to discuss the parameters regarding the New trend in the market, i.e for the Online Food Delivery Startup Business & how it should be done.
Important Notes: 
Between 2018 and 2023 online food delivery startup businesses are projected to grow at more than 3 time the rate of brick and mortar restaurant sales. 

More than half of the consumers in US order food directly from different online food ordering apps and websites. 

Restaurants handle digital ordering and delivering in different ways -through independent platforms, third-party platforms, and hybrid platforms. 

A piece of a sound knowledge of the food market and in-depth understanding of logistics, food quality and consumer communication play a crucial role in building a good future on a digital venture.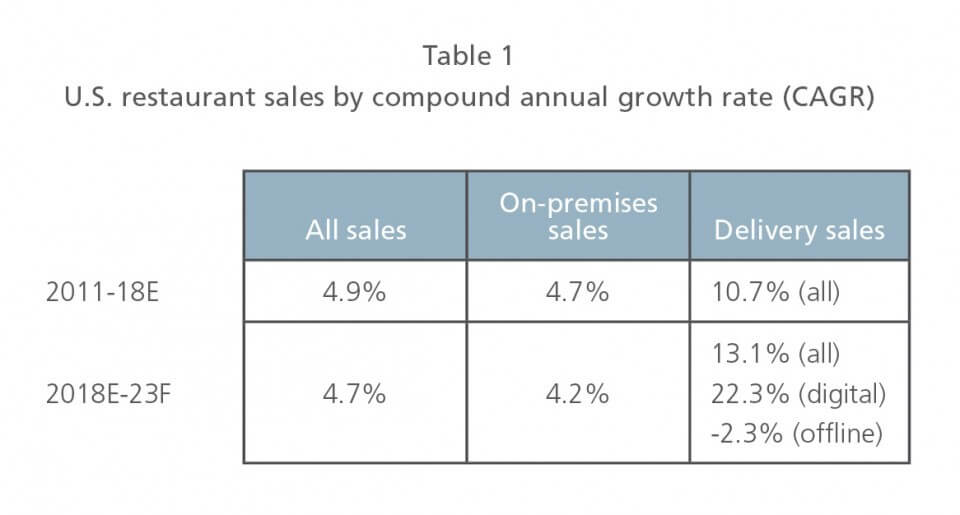 Significant growth comes from changing consumer preference.
More and more restaurant operators are stepping out to meet the demand. A National Restaurant Association of  US has recently done a survey and they have found 37% of the restaurants offer online ordering, while 32% accept mobile payment. The online food delivery options have become a very convenient affair in these days, Thanks to highly smart mobile apps, text messages, and websites- more consumers are preferring to go for online food ordering from the various food delivery startups.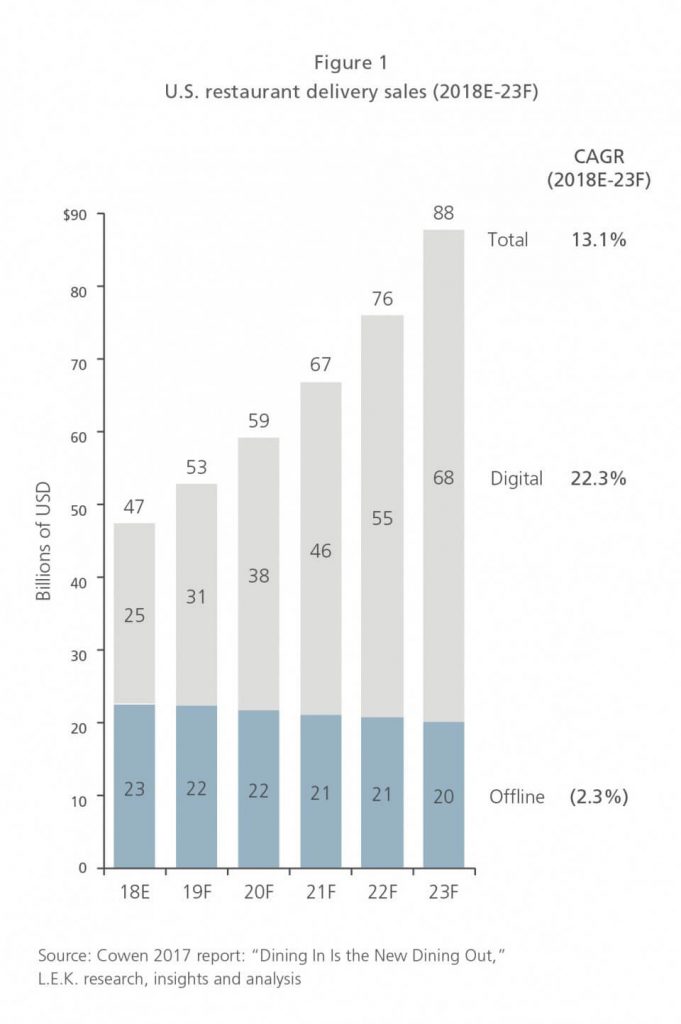 Why Deliver Food Online?
2014 was marked as the year of automobiles & transport as the new concept for ola, uber was introduced. Afterwards, the idea for food delivery business was introduced. Nowadays to order the food online is the next big thing. There are numerous reasons for someone to opt for home delivery. The major reason includes the comfort what they people are having by ordering their favorite food from online food outlets and having it at their doors without stepping out and leaving the home.
Food Delivery Startup Requires!
It requires a lot of research to make any business to move through success. Only through the setup of the delivery business or the Food Delivery App Development, you can not expect to touch the skies of success. Some actions & reactions would be required to ensure that it would be a successful business venture.
Let us discuss first, what works in favor of Online Food Delivery Startup Business :
Advantages :
Convenient – Customers no longer have to wait in the queue or hold on to the phone. Ordering a food item only requires a look, click, and selection. The more happy customers you have there is more chance of profit in revenue & business.
Efficienct – With online ordering there would be lesser number of people to give an answer to. The concentration of the employees would be focussed on food only which is very much required as a startup business. So, there would be Efficient operation and improved food quality
Proper Ordering – Things to deliver & to prepare would be accurate as they have been ordered by the customer only, so chances of writing down the wrong order are being moved away.
Disadvantages : 
Costing – For startups, initial cost framework for developing and implementing a system to accept online orders occurs to be expensive. Solutions to this problem goes to be within developing it on your own or buying it from professionals.
Efficient Delivery Issues–  Time equals money in any business. It is difficult to keep track of each and every delivery boy and to control the problem of late deliveries which is the main cause of the failure in food delivery setups these days. The best solution is that one can opt for a good Workforce Management System in the market.
In my opinion, there are few areas which need your attention before going to start your startup business.
Payment Gateways: Provide various payment options to customers on your website as every customer may not be able to access the online payment method or vice – versa.
Interface friendly: Your audience will want to access your website & this will increase your reach.
Customization: Doing the research and learning regarding the eating preferences will surely give a boost to your research work and it will make your work easy. What works in one city might not work in the other city so take care of the local cuisine preferences and customize your menu so that it has something for everyone. You should be able to know the times that they would order their food, the food types that they would like to order.
Branding : No matter how good the quality of your food is, it is of no use if the people are not aware of it. Online means through email and websites to try and make people more aware of your food delivery service can be adapted.
Identify target area: Start with small. Always you should start your business with a focus on a limited area. This will make you focus on one thing and will make your brand name more stronger.
Efficient Staff: Get on board Good chefs to ensure your customers get what they ordered and how exactly they wanted it to taste.
The thing which matters the most is trust & liability factor. If you are able to build that trustr factor among your clients customers by your services such as by providing hygeinic food, delivering the order on time, then surely you will be ensured with the revenue chasing criterias.
Facts Regarding the Startup Business
In India, if you are starting a online food ordering and delivery business like Foodpanda, you do not need any licensing ,all you just need is to be a registered firm.
You need to sign a MOU(Memorandum of understanding) with all your merchants on the terms ,% Commission,and quality of food assurance form ,which is  safer to note down their food licence number in MOU .
Things to do before Starting the Food Delivery Business
If Your are looking to start your Own Food Delivery Startup Business  in your hometown, all you need is to do research regarding the place you want to start it , for example, what is the delivery diameter,how many different food outlets are available, how many people order from home etc. Once when you are done , you would need few things thereafter :
Total of 45 k a month operation cost to run ,so 45 k X 6 Months = 2.7 lacs. Profit = total revenue – operation cost= 64 k – 45 k = 19,000/month (now after few months start scaling it to other areas by increasing restaurants and delivery boys )
You need to get at least 10-20 orders a day min of Rs 500/- to make up the operating cost . Let us say with a commission of 60% that is you need to get Rs 80/- per order. (30*80=2400/day = around 72k/month (total revenue in commissions)
2 delivery boys with 2 vehicles  initially get 2nd hand to workout .
Online Food Ordering website with App to host your products will take around few months to roll out by a professional developer team.
A small team with 2 people can work to manage the orders on web
Digital Marketing +SMS Blasting in your city where you wish to start (5–10 k a month for initial 3 months)
Steps To Follow to Start Online Food Delivery Business
1) Mobile App & Website should be Created for the eye cathy keyword Food business name.
2) Approach restaurants and pitch to them for generating additional revenue from home delivery orders. Tie up with good brands that have potential to generate good revenue for you. Ensure you tie up with all arrays of cuisine and price point restaurants.
3) Choose to go for a fixed price commission. Your revenue Is commission derived from any order you generate for these restaurants. The commission is a % on the order value usually anywhere between 5-15%.
4) Branding of your brand is very essential. You will need to choose a combination of social media and seo to achieve this or some offline marketing options.
Identifying the goal for your Startup is the main ladder which you need to cross. For an online Food delivery startup business, the focus is to be set on three things, Order, Cook, Deliver. Along with that hygiene & taste is to be maintained. I hope this article would drift your thinking in a different way. Good Luck!
Now, you should know about the potential source of revenue for your startup venture:
For those who want to run a successful online food delivery startup, the profit margins of the foods have always been a concern and, that's the reason it is important to keep multiple of revenues for your startup. Moreover, the delivery charge should make sense where customers should consider its value for money. One of the most effective ways to keep the delivery cost under control is that you need to deliver all the in a single go.
The following are the major revenue processes that a startup like yours can incorporate:
Online advertisement:
Using Google AdSense can be a great way of generating a well amount of revenue through advertisements.
If you still haven't realized the potential of generating revenue through online advertising, Zomato could be an eye-opener for you. Zomato has recently published it's official FY18 annual report and numbers are large. The overall revenue of Zomato was $74 and $62 of its overall revenue came from advertising. We all know that Zomato started off as an online restaurant reviewer and aggregator, and still makes it major revenue from advertising.
Using AdSense, you can make anything between $1 and $25 for every 1000 visitors.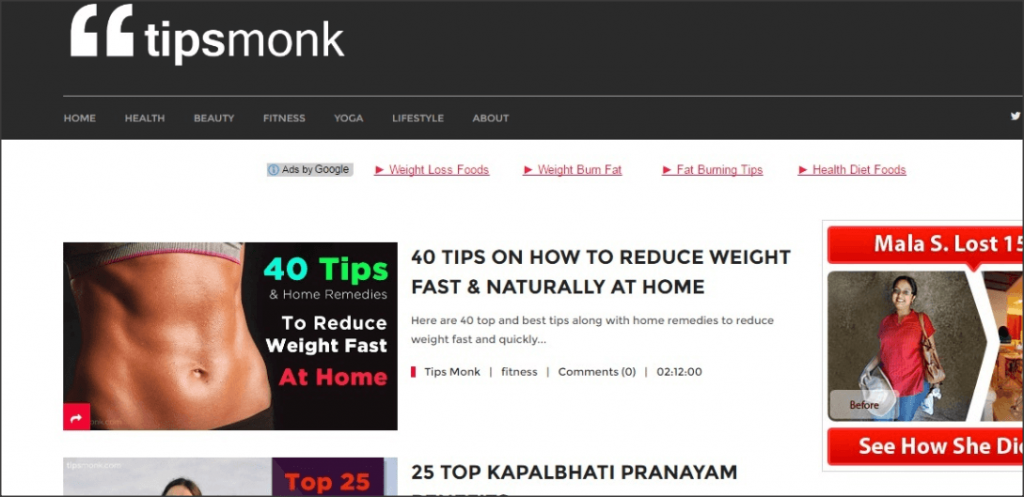 For example, Tipsmonk.com, a blog with lower-medium number of monthly traffic -44,074 Visitors for the month of June 2017, earned 186.24 US Dollars.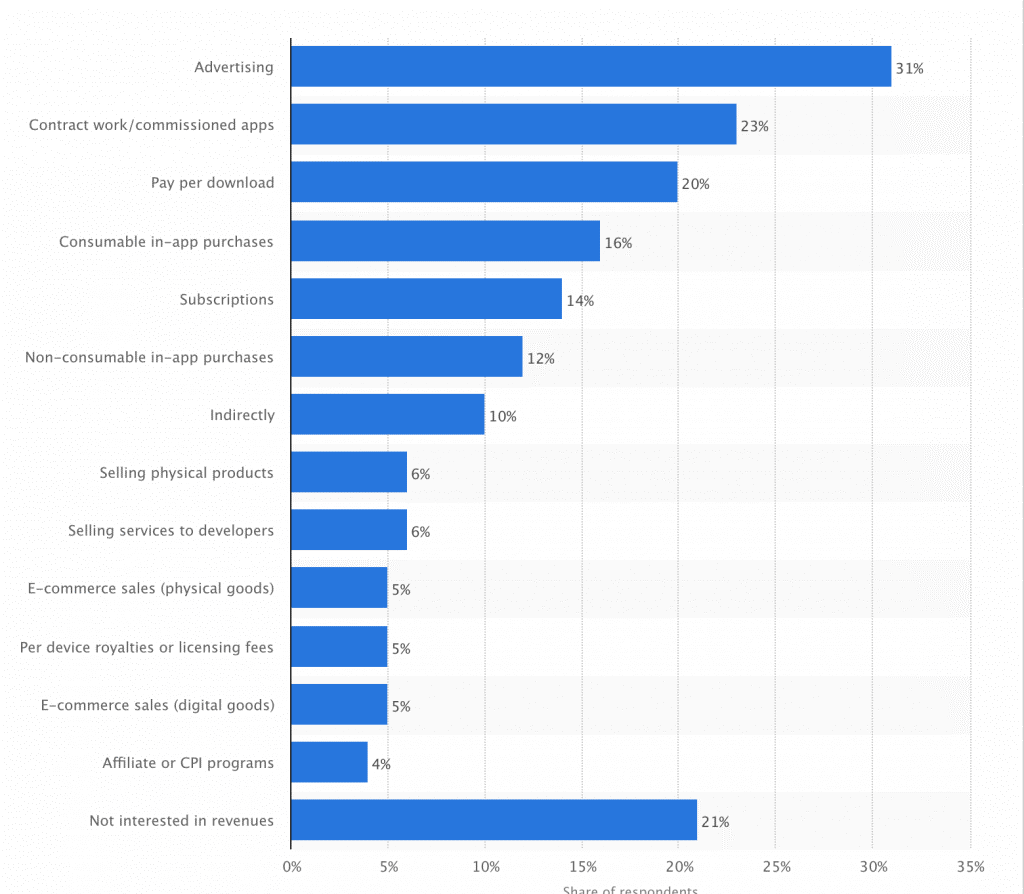 So, you should make your food delivery app or website more AdSense friendly to make a good amount of revenue from Google's advertisement,
Offline Advertising:
You can display the advertising of other companies on your food package. More advertising can be done by serving ad pamphlet along with your food order.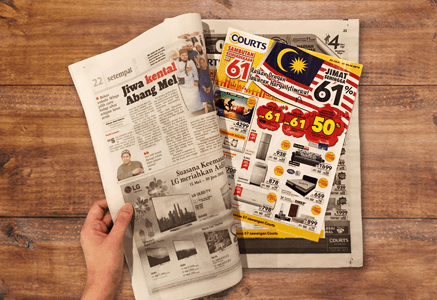 This marketing is known as pamphlet insertion and it's a traditional way of marketing. So you can promote another business by delivering their pamphlet with your food orders and make money from the business for doing the advertising,
It's always a better idea to choose a relevant business for which you are going to distribute the pamphlet. Suppose, you have a healthy food delivery start up, delivering pamphlet for a gym or yoga class would be a nice idea because it shows that you are serious about your business ethics.
Strategic Partnership:
People who are opening a restaurant or small kitchen can sign up by paying a small fee to your star up.
While, your food delivery business is in the budding stage, targeting the large restaurant brand or food outlets won't be a smart decision. Your main objective is to grow a partnership base so that you can gradually know about  the marker, so choosing the small kitchen or people who are opening a restaurant would be a right decision.
Commission Percentage:
As an online food delivery start up, you can collaborate with the restaurants on pre-decided rate of commission based on the quality of the foods.
If the restaurant you are registering with is already popular and have decent order volume, your cut should be low. Why? It's simple- you can have regular order volume from that restaurant. On the other hand, if a restaurant is not that much popular and have a low order volume, your commission should be higher.
Identifying the goal for your Startup is the main ladder which you need to cross. For an online Food delivery startup business, focus is to be set on three things, Order, Cook, Deliver. Along with that hygiene & taste is to be maintained. I hope this article would drift your thinking to a different way. Good Luck!