The global ePharmacy market size is expected to reach $1,694.7 billion by 2023 from $1,244.4 billion in 2018, growing at a CAGR of 6.4% during the forecast period. Rapid internet penetration across the world, enhanced health-care infrastructure, rapid aging of the population and, increasing awareness about e-commerce amongst the users are some of the key factors behind this skyrocketing growth. The convenience of buying medicine from the comfort of the home is also another key factor behind the growth of the online medicine delivery business in the USA.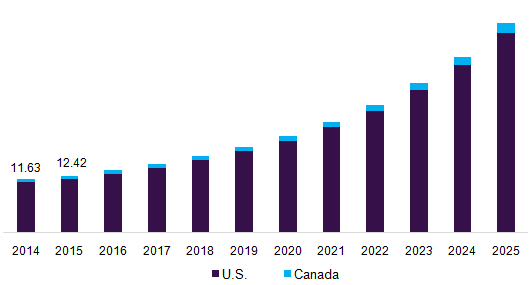 The continually increasing costs of the health care products in this emerging economy is becoming a burden for most of the people. The ever-growing demand for healthcare products and services make it really challenging for offline retail providers to meet the increasing needs demographically. But on the other hand, online medicine retailers can cater to vast global demand. That's the reason why most of the medical businesses are focusing on starting an online medicine delivery startup.
Most consumers prefer buying medicine online as they get discount offers, quick home delivery, availability of drugs, etc. Now, consumers no longer need to visit the brick and mortar store physically to buy medicines; instead, they order it from the comfort of their home and receive the delivery at the doorstep.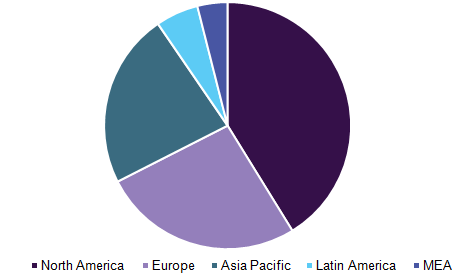 What is the business model of online medicine delivery business?
The online medicine delivery startup business model is mainly classified into two categories, based on how they operate and make money.
Pharmacy Stores
The first kind is where online pharmacy stores a vast number of medications. The customers submit the prescription for the medicine that they want to purchase; the online store confirms the availability of the order. Finally, the online store delivers the products after receiving the payment from the customer.
Pharmacy Aggregator Model
The second one works differently as they don't stock medicines themselves. Instead, they make a partnership with the local pharmacies. When a customer makes a request online, the online medication store checks with the partner pharmacy closest to the shipping address of the customer about the availability. Once the customer makes a payment, the online store instructs the delivery partner to deliver the medication at the customer's address physically and shares the revenue based on the agreed terms and conditions.
The retail drug market in India is highly fragmented with dominating standalone chemists. However, Online Medicine Delivery Business is becoming more popular and has gained a lot of interest from venture capital firms. It requires minimal capital investment, not much space, and some legal documents.
Starting Online Medicine Delivery Business is an excellent way of entering into the world of entrepreneurship. Not just hospitals and clinics order supplies, but even millions of people are switching to Online Medicine Delivery Services.
Also, investors are witnessing immense potential in bringing the sector of Health and Life Sciences online.
Considering this scenario, a lot of Health Care App Development Companies are coming up, facilitating best Health Care Websites and Apps.
What are the factors to consider while starting online medicine delivery business?
However, selling medicines online can be tricky. To start an Online Pharmacy Delivery Business, you need to be aware of and follow certain things.
You much check these steps if you are looking forward to starting an Online Pharmacy and want to know "How to Start Online Medicine Delivery Startup?"
When it comes to starting your online medicine delivery start-up venture, there are few factors you need to remember-
What are the skills and experiences that will help you build a great online medicine delivery startup?
You don't need to be a doctor or medical professional; you need to employ a licensed professional to distribute the drug on an online platform — all you need to be is business-oriented, organized and diligent.
The costs involved in an online pharmacy
As an owner, you will need to purchase plenty of medical insurance in the case of a liability claim. The average cost of a pharmaceutical claim is more than $14,000. You will also need to hire a professional lawyer to ensure all the rules are correctly followed.
Pharmacy Business Registration
The Pharmacy Businesses are usually set up under a proprietorship or a partnership. They can also be set up as a Private Limited Company or LLP.
Tax Registrations
Whenever something is sold by a business (goods or products), VAT (Value Added Tax) registration from state's VAT or Sales Tax Department. Like any other business, Online Pharmacy Business are also required to pay VAT taxes.
Pharmacy License
Drug or Pharmacy License is mandatory if you want to start an Online Medicine Delivery Startup.
Issue of Drug License is controlled by State Drugs Standard Control Organization and Central Drugs Standard Control Organization.
Drug License or Pharmacy is issued only to the persons who are certified with a degree or diploma in pharmacy.
Also, if you don't have a trained pharmacist on board, you cannot start Online Medicine Delivery Startup.
Storage Facility or Partner with Pharmacies
If you want to build an Online Medicine Delivery Startup, either you need Storage Facility, or you need to partner with certain pharmacies who can work on orders received through your website or mobile app.
Website and Mobile App
You surely need a pharmacy delivery app where people can look up for medicines and place orders with you. The website and mobile app must be smooth, interactive, and easy to use so that people of all ages can draw benefits from services provided by you.
There are mainly two types of technology platforms for online stores- Open source and Hosted platforms.
It is always better to use an open-source technology platform for building your online medicine delivery startup in the USA.
Following are reasons behind it –
Most versions are free of cost
You will be provided with great flexibilities
You take care of the domain registration and hosting
Professional customer support
Most of the open-source platforms offer shopping cart in their premium version.
Some of the famous examples are Magento, X-Cart, Drupal, and OpenCart.
To build a website and mobile app, you don't have to set up a development team. You can contact any Medicine Delivery Development Company and develop a website and a mobile app for your Online Medicine Delivery Startup.
You must keep in mind that to purchase critical drugs from your Online Medicine Delivery Business, patients must have a medical prescription. While OTC drugs, basic health care goods, baby care products, health care devices, etc. can be sold without prescriptions.
How to grow your online medicine delivery start-up business?
It's not just the discounted prices that customers want when it comes to buying medicines online- they also seek useful and convenient advice. Since you will be running the store online, it's quite apparent that you would be using online platforms for advertising your business. Use major social media platforms like Facebook, Twitter, Instagram, and even Google Ads to give a boost to your online presence.
Keep Your Customers Coming Back
All you want to do is deliver safe drugs for your customers. The pharmacist or the doctor should have excellent people skills and ability to develop relationships with the patients quickly.
The Right Way To Build a Team
Depending upon the quantity and the types of drugs you want to sell, you will need to build a team at the very beginning stage. It's essential to find people who have patience and people skills. When it comes to hiring a lawyer, you must ensure that the person has a medical background so that he/she can give you the best advice to stay within the legal code of conduct.
Idea About The Earning Potential:
How much should you charge your customers?
The mark up for a prescription drug is based on both demand and location. The best way to determine how much you should charge is to research what people are paying in the market you serve.
As an online medicine delivery startup owner, you will have the following expenses-
Liability insurance
Legal expenses
Advertising costs
Wholesale prescription costs
Employee salaries
Administrative costs (e.g., website upkeep, etc.)
So, now you might have realized that with proper planning and smart execution, you will be able to start a best in class online medicine delivery startup in the USA and boost your revenue and sales through it.