As per Statista, the travel industry in the US generated a revenue of US$15 billion in 2015 and is expected to generate US$17.3 billion in revenue by 2020. This also implies that the profits of travel agencies in the US have been multiplying exponentially.
The competition in the travel industry is fierce, however, the industry also has immense potential due to the rising demand of travelers. This vast industry not only covers accommodation and transport but also covers indirect businesses such as entertainment. No wonder, startups are focusing on the Online Travel Agency (OTA) model. It doesn't take much to start an online travel agency provided you are thorough with your research, plans, and have a unique value proposition.

What are the Best Travel Portals in The US?
Travel Portals have made life of travellers so convenient, they no longer require to visit numerous websites to make different bookings or to compare prices of different flights, hotels, etc. The B2C travel portals effortlessly gather all data and allow you to make all bookings on one website. The best online travel agency provides valuable tools to plan your travel with ease.
Let's take a look at the top Travel portals:
Expedia:

One of the largest

online travel agency in the US, Expedia is a metasearch engine that offers bookings for flights, hotels, and car rentals. The site receives over 675 million visits in a month and the last reported revenue was US$11.6 billion. Headquartered in Washington, Expedia is affiliated with 550+ airlines, 500,000+ properties in more than 25,000 destinations. Also check– How to develop travel portal like expedia?
Booking.com:

One of the largest e-commerce companies in the world, Booking.com guarantees the lowest price matches and reimburses customers if they happen to find a better price on another website. The site offers reservation services for hostels, apartments, airport taxis, and trains. The website and apps cover over 154,853 properties in 227 countries across the world

.
Hipmunk:

Headquartered in San Francisco, Hipmunk is a

travel agency software

that offers a comprehensive travel search in terms of hotels, flights, vacation rentals or trains. The site compares results without a visual overload, therefore it makes it easy for travelers to weigh their options. Hipmunk has an estimated revenue of US$5 million and offer bookings in over 2 million properties including Airbnb.
Priceline:

Headquartered in Connecticut, Priceline is a subsidiary of Booking Holdings. It is famous for its Name Your Own Price Tool for car rentals. The

online travel agency

helps tourists search for discounted flights and hotel stays. It has an estimated annual revenue of US$45 million.
Kayak:

A travel aggregator and metasearch engine, Kayak is also a subsidiary of Booking Holdings. Headquartered in Stamford, USA, it operates in over 60 countries and has about 2 billion customer queries per year. As a travel search engine, Kayak is extremely flexible as it provides filters for search results by flexible date, weekend, and month.
Steps to Start A Travel Agency From Scratch
With a cut-throat competition in the online travel industry, one should consider all the aspects of building a successful agency with all legalities in place. Take a look at these steps to start an online travel agency from scratch.
Step 1 – What's Your Niche?
For a startup, it is always advisable to decide your niche to save yourself from the harsh competition. You wouldn't want to sell everything and enter into competition with the big brands in the market. Many online travel agency owners select a particular segment in the travel market to reduce competition and offer the best value proposition to their customers. Moreover, you need to decide what is your target market are and what will the geographical location of your customers be.
To find out a niche for your business, you should do a comprehensive market analysis and research, keep yourself updated about the latest trends and travel requirements. With more experience and better resources, you can always expand your services in the long run.
Step 2 – Craft An Ingenious Business Plan
Once you have arrived at a decision and selected a niche, you need to prepare a detailed business plan to keep you going. This plan will be based on your market research and findings and defines your sales strategies, funding requirements, funding channels, marketing strategies, and business goals. The business plan should not be a rough one; a concrete business plan should also include the available resources at the disposal of your travel agency, challenges in the market and a complete SWOT analysis.
Step 3 – Branding
Without branding of any business, it is impossible to create brand visibility. Branding is all about promoting your travel agency's products, services, values and creating a company image that resonates with your vision. A brand logo plays a vital role in creating a brand image of any business. Online travel agency software such as Expedia or Hipmunk are easily recognized with their logos. Therefore, you should create an impressive logo for your online travel agency, with visually appealing colors and visuals. Your brand logo and collaterals should convey your story to gain the trust of customers.
Step 4 – Legal Formalities
Starting any business requires fulfilling all legal requirements of the country where it is set-up. Many travel agency owners don't pay attention to legalities and end up paying huge costs later. However, for an online travel agency in the US, the licensing process is relatively easy. Going through a stringent process of training, testing or qualifications is not a requirement. Although certain states such as Florida, Washington, California, etc require you to confer to certain laws in order to start your own online travel agency software.
It's advisable to hire a lawyer or a legal firm to take care of all the legal formalities for your new business. However, if you wish to handle your legal matters yourself, you can always consult an agency that will provide you information on the registration and licensing process.
Step 5 – Funding
All thanks to online travel agency software, it is possible to start your travel business without having to set up an office and employing staff. All you require to kickstart your travel agency is a brilliant travel portal and app. However, even that requires funds, as you would have to hire a travel portal development company to develop a unique app for your business.
You have planned your travel business on a larger scale, wherein you would require more funds to set up a proper office. Therefore, you should have a sound strategy to acquire funds and maintain a constant cash flow for your business to operate smoothly.
Step 6 – Marketing & Promotion
A business thrives with effective marketing and promotion of the products and services. This is the step where you create awareness and brand visibility of your product in the market. You can market your travel agency through digital as well as display advertising. Advertising on social media platforms is the most effective as nearly every individual owns a smartphone and an active social media account. Setting out an adequate budget that fulfils your marketing requirements is a must.
Step 7 – Build Relationships
Building partnerships with other businesses is as important as building relationships with customers. You would want your customers to come back to you for every travel booking and therefore, it's essential for you to build a good rapport with your customers. Your online travel agency should fulfil all the requirements of your customers and ensure a good retention rate. Similarly, establishing connections and partnerships with other businesses within or outside the travel industry is essential for your business to stay ahead of the curve.
Your online travel agency should facilitate an easy travel booking process for customers, and this is possible with the help of API/GDS integration. GDS suppliers such as Sabre, Galileo, Worldspan or Amadeus can help build your inventory of hotels, flights, etc for your customers to easily gain access to flight seats, hotel rooms, car rentals, etc all.
Step 8 – Travel Portal Development
Essentially, travel portal development is the most important step in starting an online travel agency. In the era of smartphones, it is necessary to have an online travel portal and an app to provide your customers the ease and convenience of planning their travel.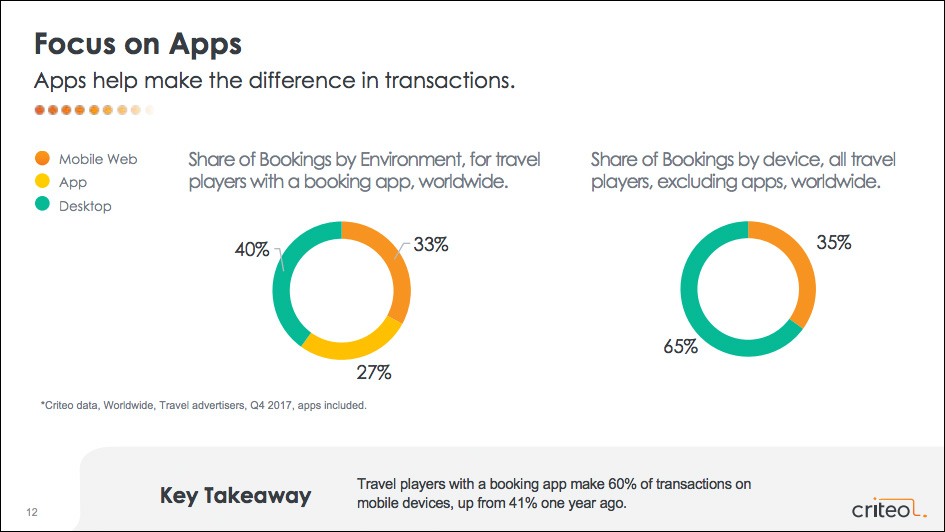 You will have to find a reputed travel portal development company to build a visually attractive and user-friendly website and app for your business. To hire the right company, you should consider factors such as the years of experience of the company, the clients' portfolio and testimonials and the expertise of the development team. One such travel portal development company is Enuke Software that has over 8 years of experience in the domain and offers a comprehensive range of services that fit your business requirements.
Do You Have To Be Certified To Be A Travel Agent?
Although, it is not necessary to be certified to start your online travel agency. However, having professional certifications related to the travel industry is an add-on advantage as it shows your business is reliable and experienced in its field. These certifications make you stand out amongst your competitors as they help you gain specialised skills, be updated about the industry, and develop expertise in the field. A few professional certifications you can acquire for your travel business are Certified Travel Associate, Professional Travel Agent, Travel and Tourism Professional, and Certified Travel Counsellor.
What legal documents are required to run a travel business?
Taking care of legalities in any business is essential to avoid unexpected legal costs. Hire a good lawyer to manage all the legal procedures to establish your travel agency. Some of the basic legal documents you would require to start your online travel agency business in the US are:
Certificate of Incorporation

Business Plan

Business License

NDA

Operating Agreement for LLCs

Insurance Policy

Online Privacy Policy and Terms of Use

Apostille/Attestation if you want to extend operations outside the US
What are the challenges of starting a Travel Agency?
As a startup in the travel industry, the most evident challenge is the stiff competition from established online travel agencies. You can overcome this challenge by focusing on your niche, your target customers and a unique value proposition to build your customer base.
Other challenges may include lack of brand awareness or decreasing customer retention rate, which can be overcome with sound marketing and promotion strategies and providing your customers with a travel portal that is unique, addresses all requirements of your customers and easy to navigate.
Lastly, a website and an app for your Online Travel Agency is more of a necessity than an option. Therefore, hire the best travel portal development company that can design and develop a portal that is well-suited with your business vision.