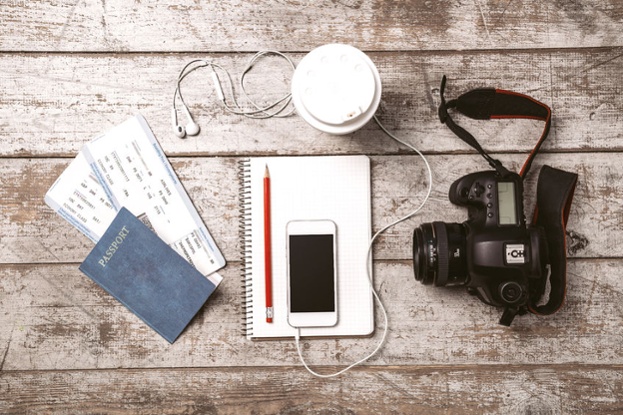 There is a pressing need to smooth travelling experience especially for the purposes of Business travel which demands fast and reliable services to plan out proper itinerary. It's obvious that people will be more productive when they save time managing their tickets, expenses, bills and visiting travel agents.
Here you will find seven useful apps that can make your business trips a much-relaxed experience cutting down the stress and devoting maximum time for the purpose for which one is traveling instead of getting engaged to make travel arrangements. Smartphones have made planning business trips simple and fun where one can get a plethora of information in seconds and mobile apps can make all your travel arrangements in no time.
Looking for last minute flights? Searching for meeting venues? Want to relax over a cup of nice coffee? Need a secure Wi- fi Hotspot? No problems. All the solutions are there in your handy compact mobiles.
Handshake- If you are Going for sales purposes, then handshake is one of the best go-to apps. It is for B2B platform selling where online catalogs are shown by manufacturers or distributor's salespersons and order is thereby placed through the travel agency app itself. Customer service gets enhanced and important customer information gets stored.
TripIt- One might face problems while finding various reservation numbers at time of hurry. TripIt makes it easy to save all such important numbers at a place for the rescue. Just forward the confirmation emails or messages to the app and TripIt plans your itinerary along with the information stored in it.
Concur- Concur is a very beneficial widely used expense manager app. With its super cool Expense management tools, one can easily sync the expenses with the office for approvals and can create expense reports in no time. The boring and time taking process of claiming business travel expenses becomes easy and more authentic with Concur.
Skyscanner- If you are looking for last minute flight bookings or comparing flights, Skyscraper helps you find the best deals at best prices for flight and hotel bookings.
Flightview Flight Tracker- The tracker works in a very easy way where one just need to forward either the flight number or the flight booking confirmation mail to get all related information. It comes in three versions, one is free, second charges $1 and the third version is for premium $4 charge. One may find the terminal gate number, flight status, delay notifications, weather report of destination, baggage claim etc.
Docusign- Managing Contracts and online signature capture is easier with DocuSign. With the help of this travel agency software, business executives can make executing the contracts simple and fast.
MobileDay- Manage your entire client and other important conference calls on one go. This app will sync with your calendar and will remind you about the call. It can auto-fill all the details in order to make the calls such as contact number, id's etc and can notify the clients of a message if you are late.
Business Travel experience gets a lot smoother and hassles free with such useful apps for travel agencies. The success of such apps tells the story behind the booming Travel Portal Development Services as anything providing an extra comfort for travelers will be praised.