In the modern Internet driven world, web and websites are the prime face of every business. If your website does not show up at the first place, your potential customers won't be able to dig much about you and hence you won't get the global exposure you want, no matter how efficient you and your resources are. Better search engine visibility is a must to increase your visitors, thus having increased brand awareness and higher sales and profits.
But what if you lack time and technicality to boost up your website. Do not worry, you won't be deprived of the global exposure. Hire a SEO expert India and they will do the job for you. But do pay heed before assigning your most important asset to someone. Never go for cheap consultants as some pennies can lose you more, but do take care as higher prices does not always guarantee efficient services.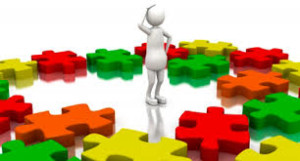 Mentioned below is the list of all essential questions that you must ask before hiring a SEO services company:
List of Current and Past Clients- Portfolio:
A reputed SEO consultant should be open to share a brief list of its current and past clients and their contact information. Those references can help you to judge how efficient your SEO expert is. You will get to know whether that person or company has actually worked on specific SEO campaigns. Clients may not provide specific analytics, but they should be able to at least tell you if they saw a positive impact on their search ranking.
Working Methodology
Although you do not know anything about SEO, but at least you could know their working methodology. Always respect the fact that every project has something new and different in it. See their approach towards your particular project.The proposal should have all the details prescribed like "on-page" and "off-page" strategies that the SEO experts are going implement on your website.
Wait, analyze, and then proceed!
Stickiness to Search Engines' Webmaster Guidelines
For top class results, you will need such a SEO services company which strictly abides by Google's publicly posted webmaster best practices, which specifically prohibit 12 common SEO tricks, including automatically generating spammy junk content and adding bogus hidden text and links. If your consulting company is not following these simple guidelines, your website could be relegated to a dismally low search results ranking. In worse cases, Google can ban your website from search results altogether.
Guarantee of placing you at #1 on search engines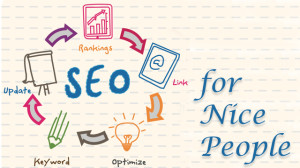 Be straight and ask your consultant that if he/she can guarantee you top rankings for the desired keywords. Most of the SEO companies promise you top rankings for certain keywords, but at the end they fail to do so.
Consider it a red flag if the candidate claims to have an insider relationship with Google or any other search engine that will get you priority search results rankings. Only Google, Bing and Yahoo can control how high or low websites appear in their search results.
Focus on Local search results
You might be an outsourcing company, handling clients all over the world. But do take care, appearing in the top local search engine results is especially important to small brick-and-mortar businesses trying to attract nearby customers. You'll want a consultant who has expertise in local SEO techniques.
If your website is optimized for what's known as "local SEO," it should appear when someone nearby is searching for keywords that are relevant to your business or area of expertise. To achieve that, your SEO expert should add your business's city and state to your website's title tags and meta descriptions, and get your site listed on Bing, Google and Yahoo's local listings, which are online directories of businesses that cater to a specific geographical area.
Sharing of all the information about the changes made in your website
The entire process of Search Engine Optimization includes a lot of changes in the overall structure and layout of the website to make it search engine friendly. Make it clear on the first place that your professional SEO Company will be giving you all relevant information about the changes made on your website, for obvious future uses.
Payments and Fees terms
You need to know how much you'll be charged, of course, and also whether the consultant gets paid hourly, by retainer or by project. Project-based payments are the most common in the SEO consulting industry, and they can vary widely, depending on a project's size and complexity. Most contract projects ranged between $1,000 and $7,500, according to Moz's 2012 pricing survey of  more than 600 SEO firms.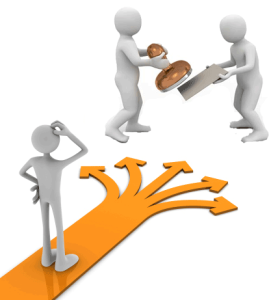 What happens when you Part your ways
When your contract expires or if you terminate it early, you should keep this thing in mind that you should still maintain ownership of all of the optimized web content you paid the consultant to provide, Fox says.
Accordingly, you'll want to make sure the contract states that when you part ways, consultants will not change or remove any of the content they added, modified or optimized on your behalf. You also should ask consultants whether they charge any fees for early contract termination, and if so, to specify them also in your contract.
Being a leading SEO services company India, we do take care of all the said things to serve our customers better. Hope you liked the whole write-up. Do revert back with your queries. Hire SEO expert from India and see your website booming up exponentially.