With the online travel market being backed by e-commerce, the trend for travel booking and reservations has radically transformed. As a result, a new buzzword is trending in the marketplace – travel portal development. Every travel business is now looking to develop a travel portal app like Expedia.
As per reports, the global Online Travel Market is expected to rise by 12% CAGR during the forecast period (2017-2023), reaching almost US$95 Billion in 2019.
Why are travel portal apps like Expedia important?
The rising use of smartphones has made travelers opt to plan and book their itineraries themselves through travel portal apps and websites. As a matter of fact, in December 2016, travel apps reached about 95.88% of Android users in the US. The market has been growing exponentially with the growing demand for budget trips, hotel services, or review-based services, giving fame to travel portal app like Expedia, Booking.com, Priceline or Kayak.

Businesses are leveraging the lucrative market and opting for travel portal development to reach out to maximum customers. The travel agencies either have an internal team of developers who develop a solution for them or hire a third-party company, known as a travel portal development company.
Travel business investment can be fairly inexpensive but requires you to strategically think about finding the right market for competition. Therefore, you need to put an immense deal of effort right from market research to branding.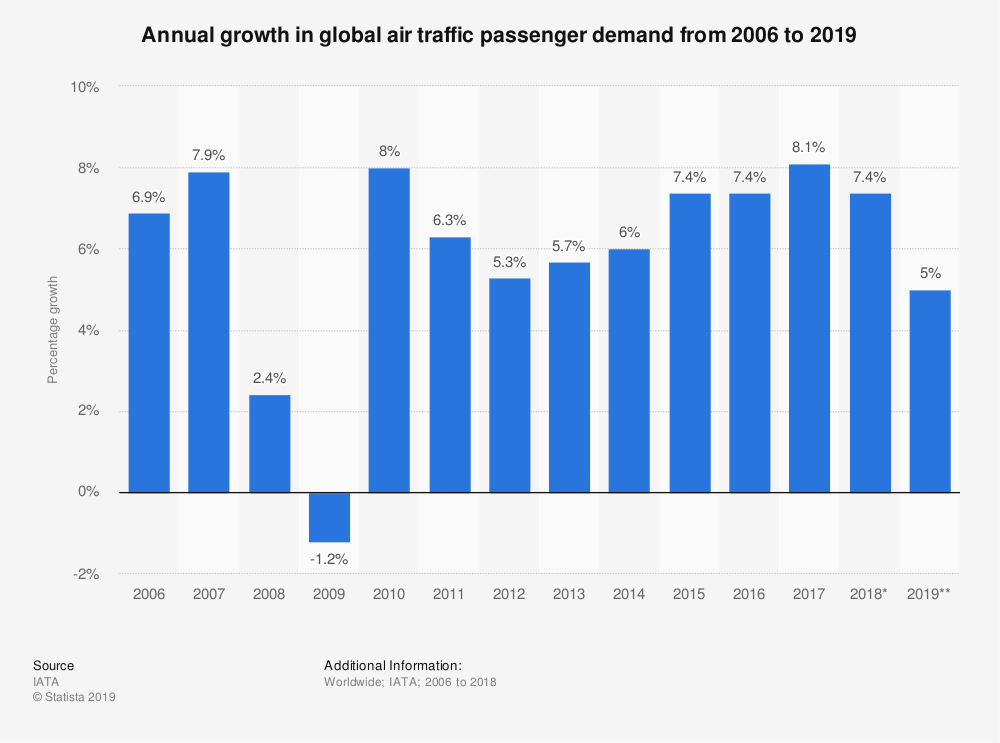 Although Expedia is the largest OTA in the US, Booking.com has the upper hand in vacation and apartment rentals. Therefore, it is wise to analyze and evaluate the market to weigh your value propositions.
What are the steps to set up a travel portal app like Expedia?
Plan your business:
Business planning is an essential part of anything you want to pursue. Moreover, travel business requires you to have unlimited knowledge about travel destinations, events, how to reach a destination, packages that you can offer, seasonal and off-seasonal discounts as well.
Market analysis
:
A full understanding of how things work when you want to start a travel business. Firstly, understand how to establish your business presence in the market so that users can understand your existence.
Funding:
Ask yourself what kind of funding you are looking for in your travel business? It is important that you get some investors into your company as paying the entire business set up from your own savings can be quite a gamble.
Find your niche
:
Understand what kind of travel industry does the audience demand. Finding out what type of travel business the market demands will help you to start your business in the right direction. Further, researching about the travel market is important. The more accurate information you can provide the better feedback you will receive from the users.
Branding
:
The travel industry is highly competitive and it requires you as a business owner, to step up to your best game in giving competition in the travel industry. Your business needs to specialize in providing something different from other travel companies such as the idea of luxury travel. In today's world, everyone is looking for a getaway from the lifestyle they are living.
Mobile application:
A travel business in the world of technology is useless without a mobile app. A travel portal development company is a must if you want to target as much audience as possible. Almost everyone uses a smartphone and giving a user the liberty to plan the entire vacation through the application will uplift your business in unimaginable ways.
What are travel API third party integrations?
Online travel portal development is a critical task and requires lots of attention to the various aspects of technology integration services. One good example is travel APIs on services like hotels, flights, car rentals, flight packages, insurance as well as cruise services. The travel portals also come with Global Distribution System(GDS) integration.
Expedia has about 4 million hotel listings in its database. Big travel companies like Expedia negotiate with hotels directly and use Global Distribution Systems (GDS) to source their inventory. GDS further enables customers to easily book their travel arrangements.
GDS/API Integration
A GDS is nothing but a computerized reservation network that acts as a single point of access for the accommodation of airline seats, car rentals, reservation of hotel rooms as well as other travel-related items for access by other travel agencies and by larger corporations too. The GDS feeds are usually incorporated into a travel portal website through XML. A good travel portal development company will have a link with the companies that offer such GDS services such as Amadeus, Sabre, Galileo, Abacus and Travelport and many such services.
The advantage of using the above API/GDS integration services lies in the fact that travelers can obtain all the information regarding the services they need, from a single point of contact with the travel portal. Other than the above two integrations, some other type integrations are payment gateway integration and social media integrations. So, let's now delve into "What is a Payment Gateway Integration?".
Payment Gateway Integration
The clients of a travel portal will always want to get online payments from the same website itself. They would prefer to pay through a secure payment gateway service provider such as PayPal. It will make their lives easier and hassle-free as they indulge in such online business transactions. The clients will be able to make payments through debit, credit cards, or net banking through a highly secure way of payments. This secure way of payment ensures complete peace of mind for the client.
Other Design Elements
During custom travel portal development, one must always look for certain essential elements, while designing the travel portals and one of them happens to be an eye-catching User Interface(UI). If the customers opt to navigate the website for booking through their smartphones, then the travel portal development company should consider a responsive design.
Who are the best GDS suppliers of online travel software?
You can opt for these GDS to integrate within your app.
Abacus
This is a GDS that is only used by the travel agencies in the Asia-Pacific region. Abacus has collaboration with famous airlines like All Nippon Airways, Philippine Airlines, Malaysian Airlines, Cathay Pacific and others.
Worldspan
It is a leading Global Distribution System (GDS), which allows B2C online sales, along with car and hotel booking. Worldspan provides technology, services, and travel distribution for travel companies inclusive of travel agencies.
Travelport
Travelport offers a travel commerce platform for the travel and tourism industry. It also provides a mobile solution that provides a personalized experience for the traveler. It helps to build brand loyalty, before and after the trip.
Galileo
Galileo is one of the most sophisticated GDS in the travel domain. It provides web services XML, computer reservation software as well as exclusive travel booking system. All the major airlines connect with Galileo. It also caters to cars, flights, hotels and cruise packages.
Amadeus
Amadeus is a leader in travel technology that provides personalized services to the clients, offering a delightful experience for them. It is about a branded experience that is provided seamlessly across all touchpoints that customers interact with.
Sabre
Sabre is one of the big three GDS systems with about 60,000 travel agencies using the system to sell their travel products. In comparison to airlines, hotels make most of the bookings through Sabre.
GTA
Gulliver Travel Associate(GTA) has an inventory of ground travel products and services as well as hotels for the travel industry clients. GTA is a great provider of services that enhance the user experience.
How to Develop A B2C Travel Portal Like Expedia?
There are various business models based on which travel portals are usually developed- B2B and B2C. We will highlight how to develop a B2C travel portal app for top suppliers and its features.
What is B2C Travel Portal Development?
Firstly, in order to develop a B2C Travel Agency App with top suppliers, you need to search for travel portal companies that will help your business build a B2C travel portal app like Expedia. These companies will design, develop these travel portal mobile apps. The users of your travel app will require information, while on the go, anywhere and anytime. If they fail to get the right information, they will promptly shift to a competitor product.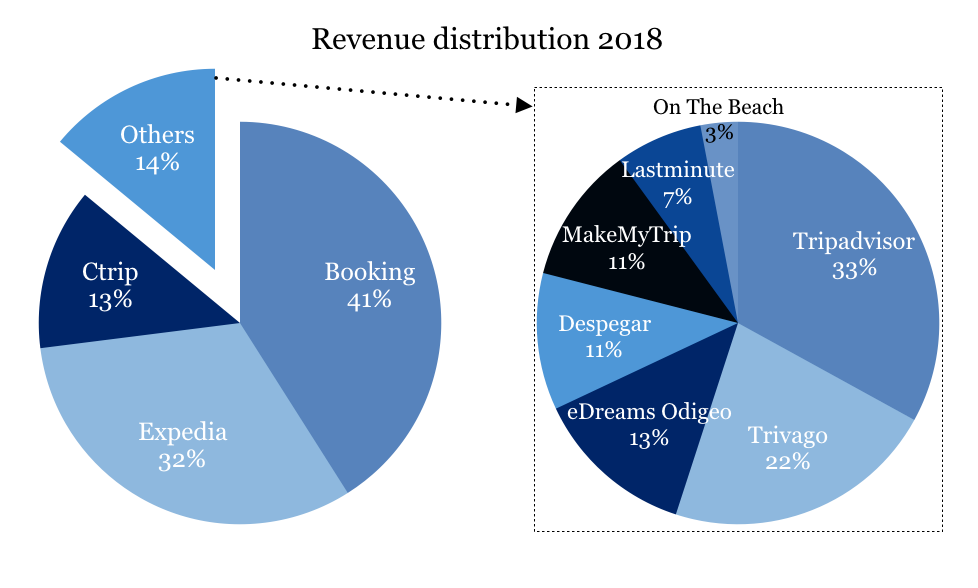 Next, you need to avail of the services of the travel APIs from the Global Distribution System (GDS), hotel APIs, consolidators, and third-party flight APIs. Travel agencies use these GDS to get to the various travel deals that they offer.  It is the API that establishes the link between third-party GDS and the booking engine on your mobile app. So, you can collect the payment directly through your app without a diversion to another site.
Finally, you need to choose the supplier for API integration. You need to perform in-depth research and find out such a provider, who will be the best choice for a travel organization. The factors under consideration will be availability, rates, requirements, and area of operation of the supplier.
What are the important features of online B2C travel portal development?
There are online B2C travel portals that incorporate various APIs such as cars, buses, flights, real-time inventory, and hotels. The features of any online travel portal system are:
Domestic/International Flight Booking

Hotel Booking/Car Booking/Bus Booking

Integrated Payment System
Domestic/International Flight Booking
Travel portals are usually integrated with Global Distribution System(GDS) of the flight reservation system, with the help of APIs. This will fetch the online inventories of air tickets and display that in the front end. In the end, it gets directed towards the payment integration system.
Car/Hotel/Bus Booking
The travel portal has a booking engine that explores its own inventories or searches for Car/Hotel/Bus APIs, in search of suitable deals at the cheapest possible rates.
Integrated Payment System
In order to rise above the global competition, an online payment system is a must. Online payments are usually made through a credit card or through payment gateways such as PayPal etc.
Which is the best travel portal development company?
The most difficult part is to find and hire a travel portal application development company to craft an app that fits your business requirements. However, here are a few factors to consider on the lookout for the best app development company.
Experience of the company
:
It is a vital part of this process. If a development company has extensive experience in creating apps there is a much higher probability that the company will be able to understand how to create an app for your business too.
Portfolio
:
Reading customer reviews, visiting the company's website, understanding the services, etc. is an important part of the research. By reviewing past customer recommendations you will get a fair idea of what the company is about.
Concluding…
Travel portal app development is a one-time investment for any business owner. Therefore, to build a travel portal app like Expedia, ensure that the pricing is never a hindrance to what you truly want to create in your business.
Find a company that understands the concept of designing as well as helps in testing the app for you. It is advisable to find a company that can do all the tasks for you rather than hiring different companies for different tasks.
Enuke Software is one such travel portal development company that you can trust for your travel business. The company has been developing apps for over 8 years and has served more than 180 clients spread across 20+ countries.