Who Can Develop My Medicine Delivery App?
Enuke Software Pvt. Ltd. is one of the leading Medicine Delivery App Development Company which is helping Pharmacy Businesses to meet health care needs and requirements of millions of people by providing genuine and high quality medicines and health care products without any hassles but maximum benefits.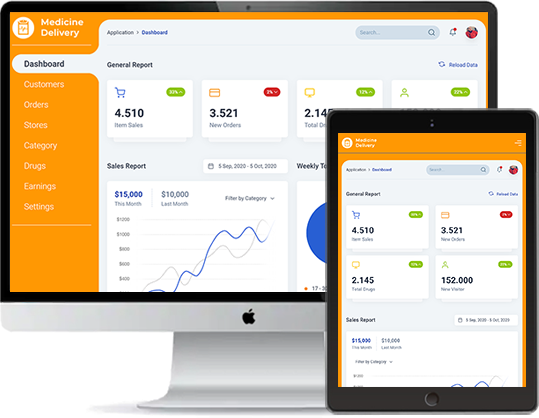 Mission
Enuke Software is on a mission that every person around the globe should be accessible to high-quality and effective medical care at all times by developing Medicine Delivery Apps through innovative technologies.

Vision
Being a medicine delivery app development company, Enuke Software Pvt. Ltd. is all set to transform health care scenario by developing most efficient Medicine Delivery Apps. We develop Medicine Delivery Apps which are an epitome of integrity, security, responsiveness, reliability and quality.

Team
We have a vast team of professional developers who have expertise in developing Mobile Apps into Health Care domain, namely Medicine Delivery Apps, E-prescription Apps, Health and Fitness Apps and anything you can possibly think of in this domain.